Port Authority head David Samson, an ally of Gov. Chris Christie and one of the key individuals cited in the ongoing investigations into the George Washington Bridge lane closure scandal, has resigned.
"He believes that the best way to start a new year at the Port Authority is with new leadership," Christie told reporters Friday at a press conference. "In line with that belief, David tendered his resignation to me this afternoon, effective immediately."
Christie's comments come the day after an internal investigation -- commissioned by his office and conducted by a law firm to which he has close ties -- cleared the governor of any wrongdoing in the bridge scandal.
Critics of that report noted that Samson was not interviewed as a part of the investigation.
The New Jersey governor said that Samson had been planning on departing from the post "for the better part of the year" and that he had urged him to stay on through his re-election campaign last November.
"He was 74 and he was tired," Christie said of Samson, later adding that he was did not expect to receive Samson's resignation Friday morning but that the decision was "not a shock to me."
"I didn't think it was essential, because if I did, I would have asked him to resign myself," Christie added.
Asked why Samson was not interviewed by the report's investigators, Christie cited Samson's concerns about attorney-client privilege.
"He explained to me that there were issues of attorney-client privilege that he feared would be compromised if he participated in an interview," Christie said, adding that he has "no reason not to believe that."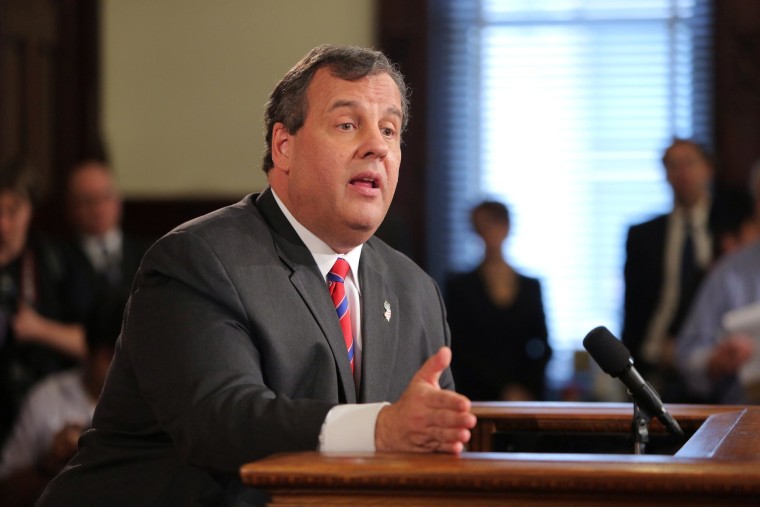 In a statement, Samson suggested he had been in ongoing discussions with Christie about leaving the job.
"Over the past months, I have shared with the Governor my desire to conclude my service to the PANYNJ," he said. "The timing is now right, and I am confident that the Governor will put new leadership in place to address the many challenges ahead."
The report released on Thursday stated that fired Christie aide Bridget Ann Kelly was the only member of the governor's staff who knew of the plot to use lane closures on the bridge as political payback against Fort Lee mayor Mark Sokolich. It also implicated then-Port Authority official David Wildstein as a conspirator.
Investigators from law firm Gibson Dunn did not question Wildstein, Kelly, or Sampson as a part of the probe, among other key witnesses.
Those omissions have been highlighted by critics, who call the report incomplete and conducted by lawyers likely to bias their findings in Christie's favor.
The governor pushed back against those accusations Friday, saying that he believes the Gibson Dunn report "will stand the test of time" and that his administration gave investigators "unfettered complete access to everyone in this government."
The authors of the report would not "give away their reputations to do some kind of slipshod job for me," he added.
In a statement Friday, an attorney for Kelly said, "The report's venomous, gratuitous, and inappropriate sexist remarks concerning Ms. Kelly have no place in what is alleged to be a professional and independent report." The statement said the "only credible investigation into the lane closings is being conducted by the U.S. Attorney's Office."
The most recent NBC/Wall Street Journal poll showed that just 17 percent of adults gave Christie a positive rating, versus 32 percent who had a negative impressive of him.
Before his sweeping re-election victory in November – long before the scandal broke – those numbers were almost exactly reversed.