A South African teenager said Friday that he believes he may have found a piece of the missing Malaysia Airlines MH370 while on vacation in Mozambique.
Liam Lötter, 18, found the object in December but only told authorities after other people claimed to have found possible pieces of the Boeing 777 earlier this month.
"The first thing that went through my mind was MH370," he told NBC News by phone. "I had that feeling in my gut and I felt that I was meant to see it and meant to bring it back."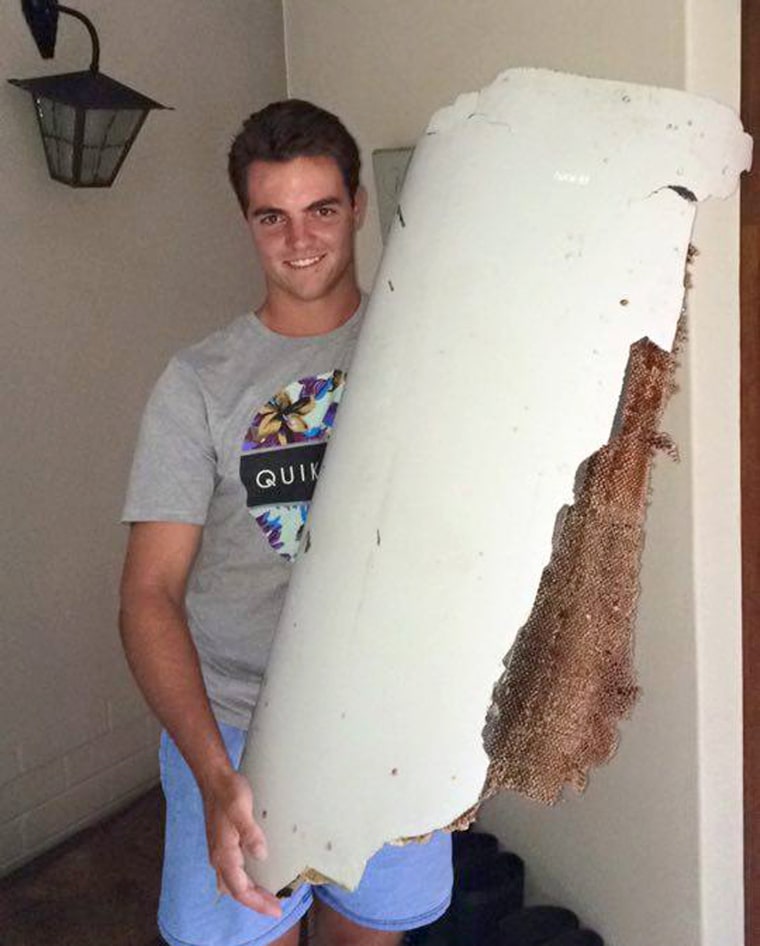 He found it while walking on the beach while on vacation near the Mozambique resort town of Xai Xai on December 30. He was with his brother, cousin and cousin's girlfriend at the time.
Related: Airlines Ordered to Boost Real-Time Tracking for Jets
His family laughed off his suggestion of a link to MH370 and told him to leave the piece, but he ignored them and brought it back to his home in Wartburg, eastern South Africa.
When the other finds emerged earlier this month, he decided to come forward and present his piece to authorities.
The South African Civil Aviation Authority confirmed to NBC News that it was sending an expert to pick up the piece from Lotter's home, after which it would be sent to Australia for analysis.
Lötter said an Australian aviation official has told him that the piece may be legitimate because of its distinct serial number that reads "676EB." Aviation watchers on social media say this number also appears in the maintenance manual of a Boeing 777.
Related: Malaysia PM Pledges to Solve 'Agonizing Mystery' of Missing Jet
Only one confirmed piece of the jet has been found after it disappeared en route from Kuala Lumpur to Beijing on March 8, 2014. Some families of the 239 passengers and crew have filed lawsuits and others still believe their loved ones may be still alive.
"The closure — that's the main reason we've decided to do this whole thing," Lötter said. "I just can't think of anything worse, not knowing where my family has ended up."