The mass shooting at a Texas church on Sunday that left 26 people dead followed a grim but tragically familiar sequence of events: A gunman enters a church or temple and opens fire on unsuspecting worshippers.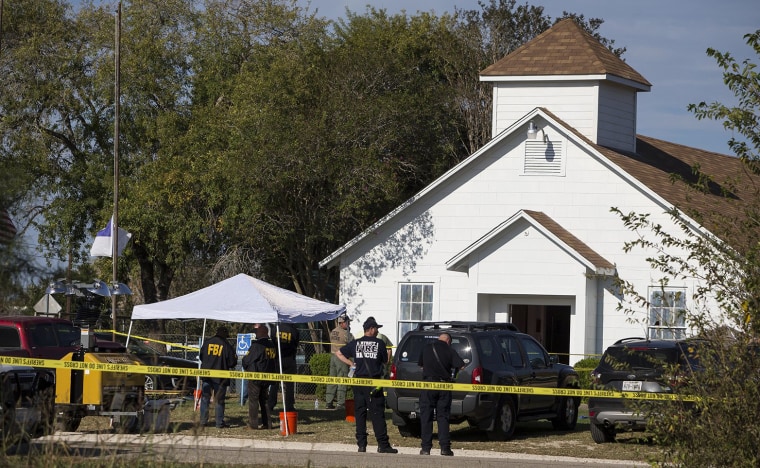 Authorities identified the shooter as Devin Patrick Kelley, 26, although they have not revealed a motive. But such violence has targeted nearly every faith, including:
Islamic Center of Quebec City
On Jan. 29, Alexandre Bissonnette, 27, allegedly opened fire on 50 people inside a Canadian mosque, killing six and injuring 17. Bissonnette, a university student described as an anti-immigrant loner, was initially charged with six counts of murder and five counts of attempted murder; he was later charged with an additional count of attempted murder, the Canadian Broadcasting Corporation reported.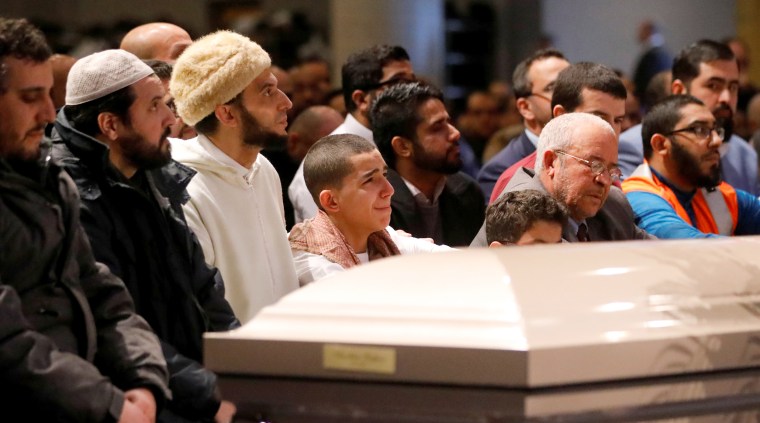 A former classmate, Antoine Cabanac, said Bissonnette had an "online life [that] was full of hate" — he was known to troll Facebook pages dealing with immigration — and his alleged attack came hours after Prime Minister Justin Trudeau rejected U.S. President Donald Trump's newly ordered restrictions on travel to the United States from seven majority-Muslim countries. Bissonnette has not yet entered a plea, according to The Montreal Gazette, which reported that his trial is set to begin in March.
Burnette Chapel Church of Christ
On Sept. 25, Emanuel Kidega Samson, armed with three handguns and a rifle, arrived at the Tennessee church wearing a mask and a tactical vest and sprayed it with bullets. After fatally shooting a woman walking to her car, Samson, 25, entered the church sanctuary and "began indiscriminately shooting," police said. Seven people were injured before an armed church usher confronted Samson, who shot himself.
Citing unnamed law enforcement officials, The Associated Press reported that Samson may have opened fire on Burnette as revenge for another church attack — the massacre carried out two years earlier by a white supremacist at Emanuel African Methodist Episcopal in Charleston, South Carolina, where nine black parishioners were shot to death during Bible study.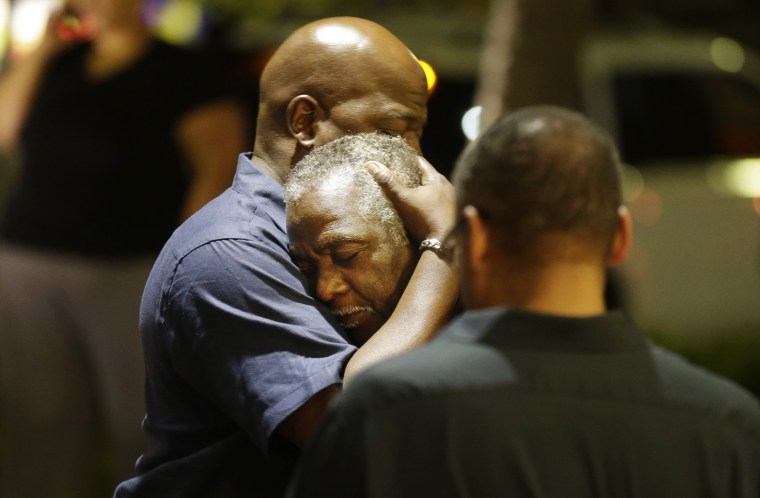 Emanuel African Methodist Episcopal Church
Dylann Roof, 23, was sentenced to death in January for that massacre. During closing remarks in his federal death penalty trial, Roof — who represented himself — hardly tried to dispute the prosecution's portrayal of him as an unrepentant murderer. "I think it's safe to say nobody in their mind wants to go into a church and kill people," Roof said. "In my [FBI confession] tape I told them I had to. But it's not true. I didn't have to. No one made me. What I meant was: I felt like I had to do it. I still feel like I have to do it."
Overland Park Jewish Community Center and Village Shalom Retirement Center
White supremacist Frazier Glenn Miller Jr. was sentenced to death for three killings at two Jewish centers on April 13, 2014, outside Kansas City, Kansas. Miller, who founded the White Patriots Party and the Carolina Knights of the Ku Klux Klan, who represented himself during his 2015 trial and said he wanted to kill Jewish people before dying of chronic emphysema.
Miller's victims — William Corporon, 69, his 14-year-old grandson, Reat Griffin Underwood, and Terri LaManno, 53 — were all Christian.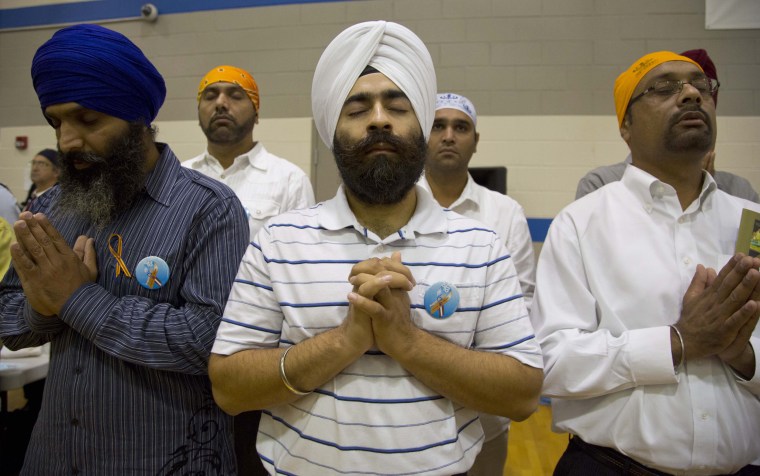 Sikh Temple of Wisconsin
On Aug. 5, 2012, Army veteran Wade Michael Page killed six people and then himself at a Sikh temple outside Milwaukee. Page, who had been discharged for a drinking problem and was arrested multiple times for driving under the influence, had immersed himself in the white power music scene at Fort Bragg, North Carolina, where he'd been stationed in the 1990s, according to the Southern Poverty Law Center. But Page left no note or manifesto, and in a report published later that year, the center said it was unclear what drove Page to open fire.
Tennessee Valley Unitarian Univeralist Church
On July 27, 2008, a man who'd hidden a shotgun inside a guitar case opened fire at a Unitarian Universalist church in Knoxville, Tennessee, killing two people and wounding several others, according to an account posted on the church's website. The shooter, Army veteran David Adkisson, targeted the church because "of its liberal teachings and his belief that all liberals should be killed because they were ruining the country," according to a police document cited by the church account. Adkisson also targeted the church because he felt it was "a cult" that "worshipped the God of secularism," the affidavit says.