SOCHI, Russia — A Ukrainian skier who pulled out of Olympic competition in solidarity with the protesters in her home country says Ukraine's president should be jailed "for all the lives that he has taken."
Bogdana Matsotska told The Associated Press late Thursday that she declined to ski the slalom because "I can't do this. It's crazy when the president just kills citizens of the country. When it's the Olympic Games, when it is peace in all the world and we have almost war, it is crazy."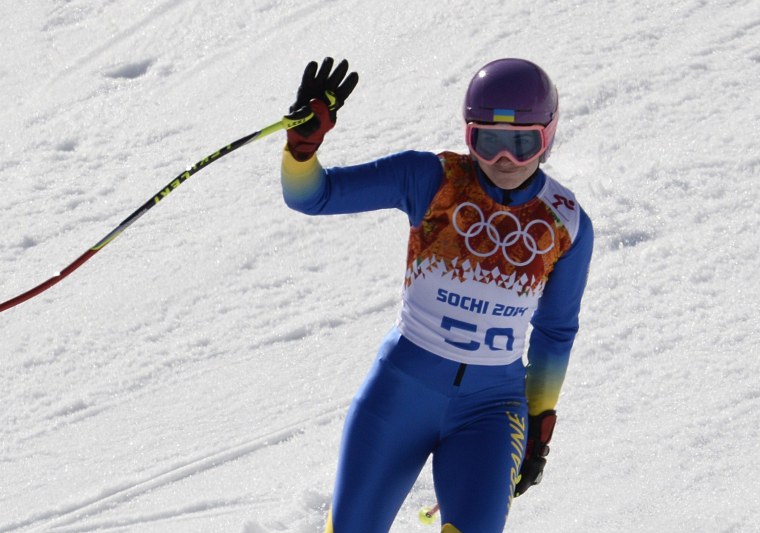 The head of the Ukrainian Olympic Committee, pole-vault legend Sergey Bubka, said earlier that he understood Matsotska's decision but that other Ukrainian athletes would keep competing in Sochi in hopes of inspiring their country. Clashes between anti-government demonstrators and police in the Ukrainian capital, Kiev, have left dozens of people dead.
Matsotska had harsh words for Ukrainian President Viktor Yanukovych.
"At a minimum, he has to be jailed, and for a long time," she told the AP. "For all the lives that he has taken, for all the lives of innocent people that came peacefully to stand for their opinion."
"I hope that I will be heard by the world," she said.
— Erin McClam