Remains found in a wooded area of Anna, Texas on Wednesday have been identified as belonging to missing Fort Worth woman Christina Morris.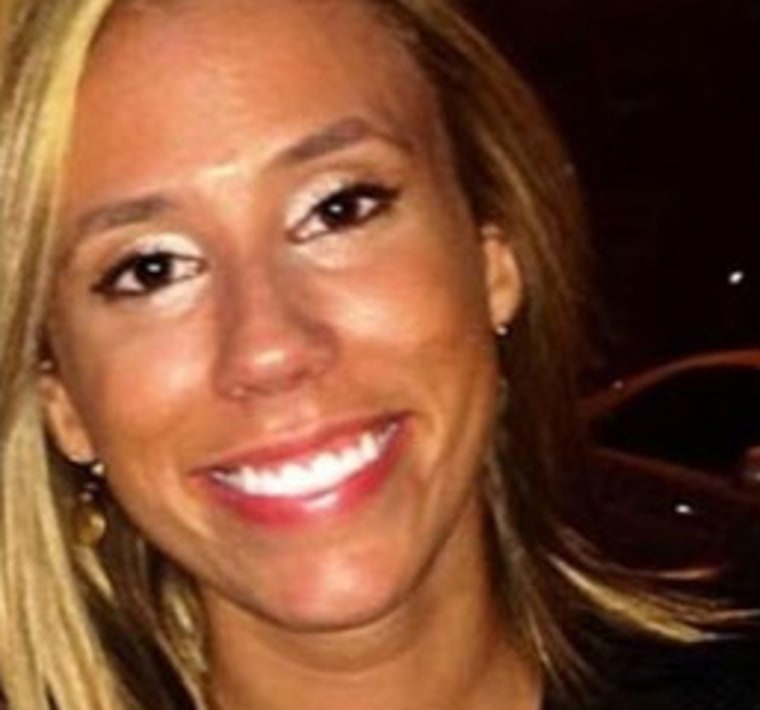 According to a press conference on Wednesday by the Collin County Sheriff's Office, the human "remains were found while excavators and construction people were working to clear this area of some brush."
While Lt. Nick Bristow of the Collin County Sheriff's Office said the area had previously been searched in relation to Christina's case, he said the Plano Police Department, the investigating agency in Christina's case, were called "out of an abundance of caution."
Based on the condition of the remains, police could not immediately determine gender, age or any other characteristics of the victim. They were taken to the Collin County Medical Examiner for identification Wednesday, while police continued to collect evidence from the scene through Thursday morning.
NBC's Dallas-Fort Worth affiliate reported that Christina's mother, Jonni Hare, placed flowers at the site Thursday morning where the remains were found.
At a Thursday afternoon press conference, Plano Police Department Chief Gregory Rushin confirmed the remains to be those of Christina.
"The Collin County Medical Examiner's Office has examined the recovered remains and this morning has positively identified the remains as those of Christina Morris," Chief Rushin said. "We will continue to investigate this case and work with the Collin County District Attorney's Office in our continuing efforts to seek justice for the family and loved ones of Christina Morris."
Chief Rushin did not take questions from the media and did not provide details on the condition of Christina's remains. He said "the past three and half years since Christina's disappearance has been a very difficult time for everyone."
"Today is bittersweet, as we return Christina to her family in our continuing efforts to bring answers and, perhaps, some measure of peace to those who have been personally affected by her disappearance," Chief Rushin said Thursday.
Christina's mom Jonni and her stepsister Sarah Estes also spoke at the press conference.
"This, I must say, is the most difficult day that I've ever faced in my entire life," Jonni said, through tears. "I know our daughter is in a better place. I know she's in Heaven. I know she's proud of us for not giving up. I know she's smiling."
"Our hearts are irreversibly broken," Sarah said Thursday. "We never wanted closure -- even if there was such a thing. We only wanted Christina."
As Dateline has previously reported, Christina, 23, was last seen in the early morning hours of August 30, 2014. Surveillance cameras at a mall in Plano, Texas show her walking into a parking garage with acquaintance Enrique Arochi.
Arochi told detectives he and Christina walked into the parking garage together, but then separated. That, he said, was the last time he saw her.
Investigators later found Christina's DNA in Arochi's trunk. In December 2014, Plano Police arrested him in connection with the Christina's disappearance. Eventually, in September 2016, a jury found Arochi guilty of the aggravated kidnapping of Christina. He was sentenced to life in prison, and will be eligible for parole in 2046.
Authorities have not yet said what effect, if any, these developments will have on Arochi.
Christina was originally featured in Dateline's Missing in America series shortly after she disappeared. Dateline also featured her case in the episode "Frantic." You can watch the full report, here.