Speaking in front of leading LGBTQ advocates, policymakers and celebrities Wednesday, Vice President Kamala Harris slammed the Republican lawmakers behind the historic wave of anti-LGBTQ state bills introduced across the country over the past several years.
"One of the strengths of our nation has been in our fight for progress," Harris said at a Pride event held at her Washington residence and co-hosted by the LGBTQ advocacy group GLAAD. "A measure of progress is the expansion of rights, not the restriction of rights."
However, she told the crowd, "what we're up against right now" are "so-called leaders, these extremists who are trying to do an abrupt, backward march."
"But we're not having it. Not on our watch," she said.
More than 490 anti-LGBTQ bills have been introduced in state legislatures across the country this year and an estimated 77 have become law, according to a tally by the American Civil Liberties Union. Republican lawmakers have successfully passed laws to curtail education on LGBTQ issues, restrict some drag performances and ban transition-related health care for minors, among other provisions.
Some of the enacted laws — including an anti-drag measure in Tennessee and an Arkansas law that banned transition-related care for the state's minors — have been recently declared unconstitutional in court. However, many of the measures signed into law this year remain in place.
Harris took particular aim at Florida's "Don't Say Gay" law, which bans the instruction of sexual orientation and gender identity in pre-kindergarten through eighth grade in public and charter schools. An original form of the law banned instruction of sexual orientation and gender identity in kindergarten through third grade before it was expanded last month.
"Fundamental, foundational principles, which are rooted in freedom and equality, are at stake," Harris said. "We are prepared, each of us, because of our love of country, to stand proudly, and with pride, to fight for what we know is right."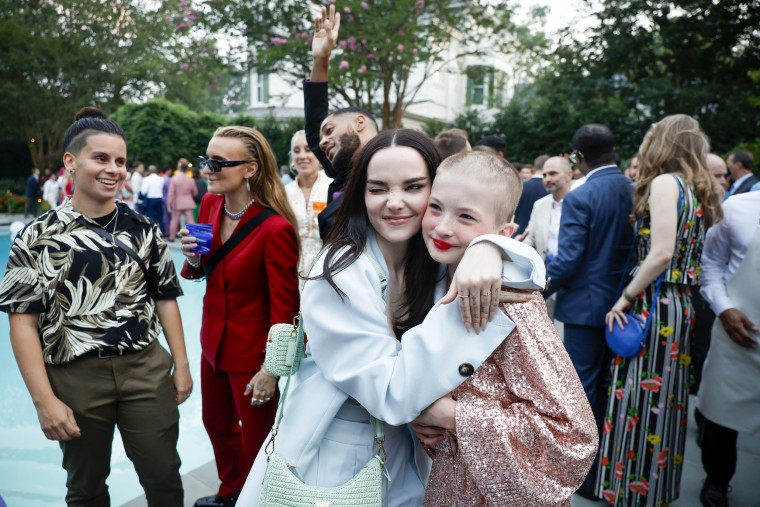 The vice president's remarks coincide with a surge in threats and attacks of violence targeted at LGBTQ Americans. 
There have been more than 350 anti-LGBTQ hate and extremism incidents in the U.S. over 11 months starting June 2022, according to a report released last week by the Anti-Defamation League and GLAAD. A report released last week by the Institute for Strategic Dialogue, a nonprofit group that studies extremism, found that more than 200 instances of protests, threats and acts of violence were directed at drag events and performers of drag — which has deep ties to the queer community — from June 1, 2022, to May 20.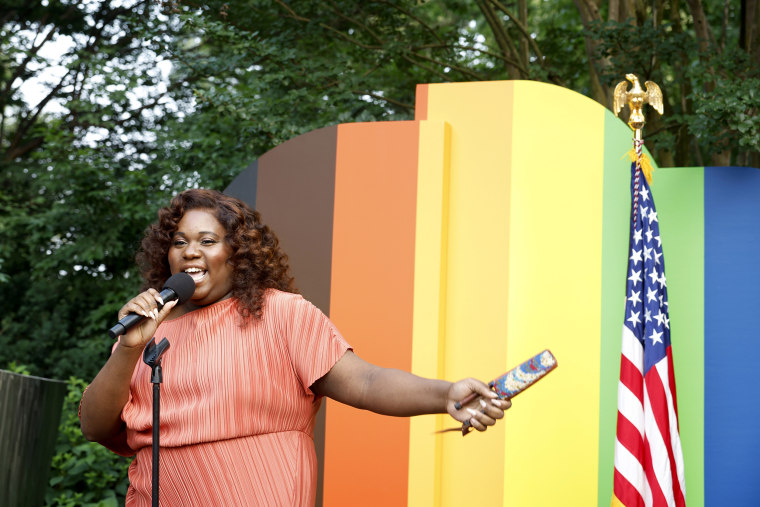 In the face of anti-LGBTQ legislation and threats of violence toward gay and trans Americans, the Biden administration has taken several steps to push back. 
During Pride Month last year, President Joe Biden signed an executive order that directed federal agencies to expand access to transition-related care and increase LGBTQ inclusivity in American schools. The order also curbed funding for the debunked practice of "conversion therapy." 
Biden also signed legislation in December to codify federal protections for same-sex marriages, and his administration has consistently urged Congress to pass the Equality Act, legislation that would federally prohibit discrimination against LGBTQ Americans.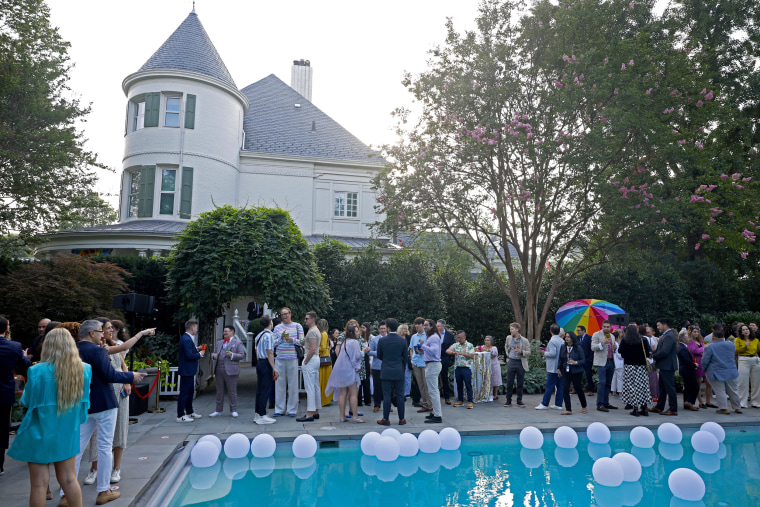 Among the guests at Wednesday's Pride event was White House Press Secretary Karine Jean-Pierre, the first openly gay person to be a presidential spokesperson. In an interview with NBC News, Jean-Pierre acknowledged the LGBTQ community has "come a long way" in recent years but said, "There's still a lot of work to be done." She then sent a message to transgender young people, who have been particularly affected by the wave of state bills focused on the LGBTQ community. 
"You are exactly who you need to be," she said. "We have your back, you are enough, and this is an administration that is going to do everything that we can to fight for you."
"RuPaul's Drag Race" winner Sasha Colby, who emceed Wednesday's event, also shared a message of support for transgender youth, saying that her joy and success as a transgender person is "not just an exception."
"All the things that I thought that I was maybe even ashamed of or things that I didn't want people to know, is actually your power," Colby told NBC News. "It's actually the thing that will unlock your courage."
Assistant Health Secretary Dr. Rachel Levine, the country's most senior transgender official, had a hopeful outlook, telling NBC News that she thinks this Pride Month is "an inflection point."
"I feel a new spirit this Pride," she said. "I'm feeling very hopeful, positive and optimistic about the future."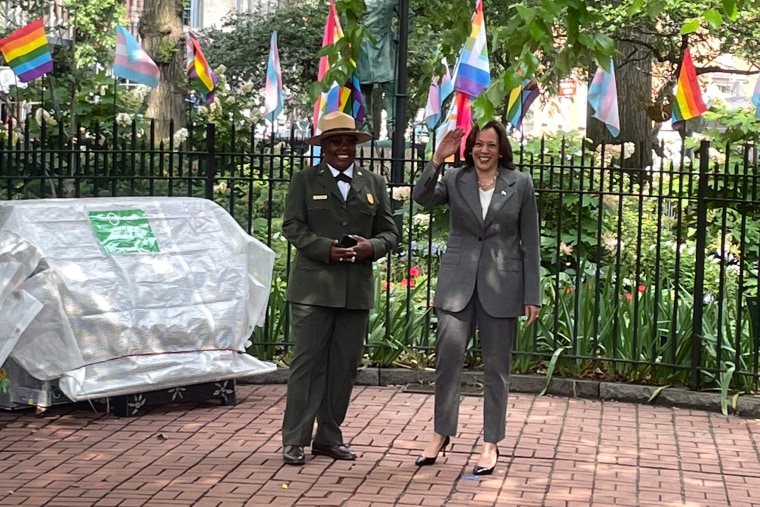 Wednesday's Pride event came just two days after Harris made a surprise visit to New York City's historic Stonewall Inn on Monday to commemorate LGBTQ Pride Month. She is the first sitting vice president to visit  the site of a 1969 June uprising that is largely credited with being a turning point in the modern gay rights movement.
At the end of her remarks Wednesday, Harris quoted the civil rights leader Coretta Scott King, saying that "the fight for civil rights must be fought and won with each generation" and declared that "Pride is patriotism."
"It is patriotic to love our country because we believe in foundational principles," Harris said. "We believe in the promise of freedom and equality and justice — that is an expression of our love of our country."