Galvanized in large measure by President Donald Trump's 2016 victory, hundreds of men and women across the country are running for Congress this year.
Among them are at least dozens of Asian Americans, many competing in crowded federal races.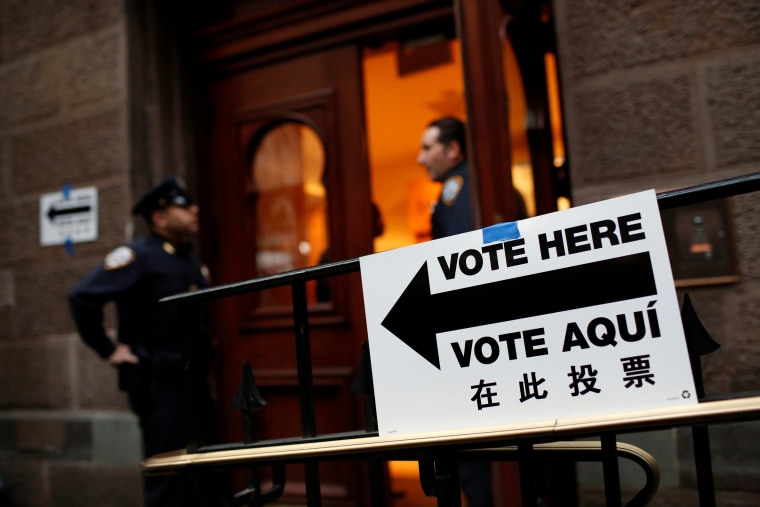 The stakes of this year's midterm elections are high, and the results could alter the landscape of the currently Republican-controlled Congress. Democrats need to flip 24 seats to gain control of the House and two to take the Senate. Meanwhile, anti-incumbent sentiment remains high, according to the Pew Research Center, with just 48 percent of registered voters saying they'd like to see their representative in Congress re-elected this year.
The Asian-American candidates running this year are part of a continuing trend of growing political involvement. The 115th Congress was history making for Asian Americans and Pacific Islanders, with an all-time high of 18 legislators, according to the Congressional Asian Pacific American Caucus, up from the prior record of 14 the year before.
Asian Americans and Pacific Islanders are also the fastest growing racial group, according to the Pew Research Center, and an electorate that's expected to double by 2040, according to researchers.
Trump's ascendancy to the White House has spurred many to action, including a crop of fledgling newcomers, all eager to effect change, though some possessing little or no government experience.
Then there are others, some running for the first time, who have spent a career building up their bases, their bids for federal office the culmination of those efforts.
NBC News profiled three such candidates: Aruna Miller, a Democrat in Maryland's 6th District; Dan Koh, a Democrat in Massachusetts' 3rd District; and Young Kim, a Republican in California's 39th District.
All three are squaring off in crowded primaries for open seats being vacated by incumbents who are leaving at the end of their terms.
Miller's foray into politics, which began with grassroots volunteering and led to becoming a legislator in Maryland's House of Delegates, started with a phone call to the local Democratic party after the presidential candidates she voted for in 2000 and 2004 both lost.
"What can I do to help," she recalled asking.
For Koh, internships with the late Sen. Ted Kennedy of Massachusetts and more than three years as Boston Mayor Marty Walsh's chief of staff helped pave the way.
"My family has always very much valued public service and really believed that government can and should be a force for good for people," he said.
And Kim, a former one-term California assemblywoman, credited getting to know her district with the roughly two decades she spent as a staffer of U.S. Rep. Ed Royce, a Republican whose seat she hopes to win.
"My personal story and experience as an immigrant, as well as work ethic, sets me apart from the rest of the field," she said.
Follow NBC Asian America on Facebook, Twitter, Instagram and Tumblr.