NAME: Jenice Contreras
AGE: 38
HERITAGE: Born in Puerto Rico
HOMETOWN: Cleveland, Ohio
OCCUPATION/TITLE: Executive Director of the Northeast Ohio Hispanic Business Center in Cleveland, Ohio
In addition to directing a business and neighborhood development organization, Jenice Contreras recently became one of 36 leaders representing 29 U.S. and Canadian cities as one of The Business Alliance for Local Living Economy's (BALLE) group of Local Economy Fellows. Contreras will focus her fellowship on bringing equity, opportunity, capital, and support to small local businesses and the diverse populations to the Northeast Ohio Latino community, and will work to bring more accountability, personal relationships and compassion to business.
What is the Latino community like in Northeast Ohio?
The near-west side of Cleveland has the largest concentration of Latino residents in the entire state of Ohio. Cleveland is not usually top of mind as a big Latino enclave but we're here. The community started growing in the 40's and 50's when men in Puerto Rico were recruited to Ohio to work in the steel mills. This is why such there's such a large density of Puerto Ricans — they comprise about 75 percent of the Latinos here. That's how my grandfather and uncle got here, through recruitment and why I'm in Cleveland.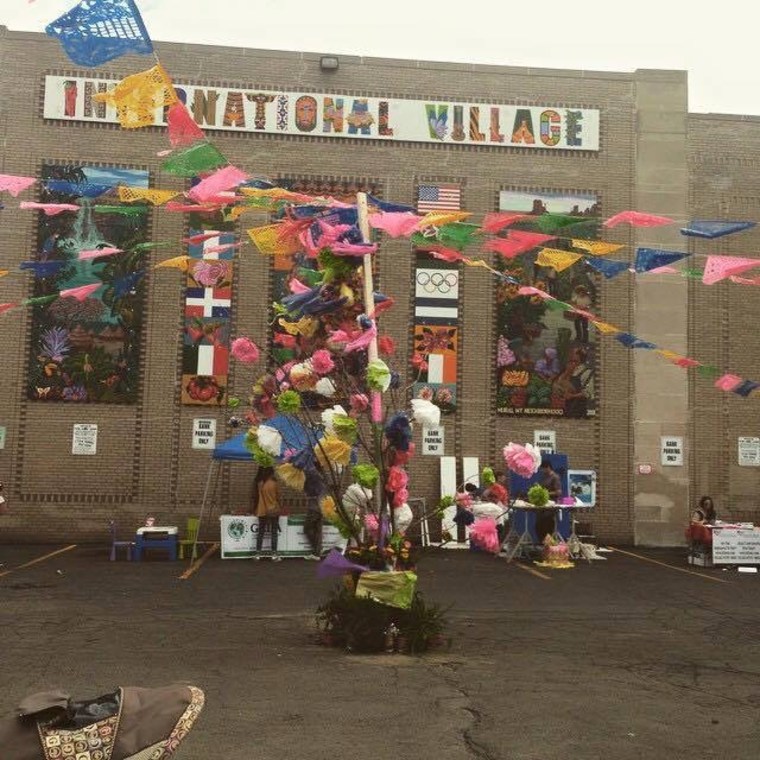 The community moved around the city but settled in the near west side of Cleveland where you have the social services, the churches, and the community activity. Newcomers arrive here looking to stay with a tío or tía (aunt or uncle) and for a long time, this is home.
RELATED: Mortgage Bank President Patty Arvielo: 'I'm My Mother's American Dream'
Like in many other minority urban areas, once they get on their feet and increase their incomes, they move out to better parts of the city and neighborhood. But we want them to start here and stay here.
What's the key to developing your community in a sustainable way?
The La Villa Hispana redevelopment program is trying to preserve the neighborhood by leveraging its biggest asset, which is its people. There are a lot of issues related to gentrification and community development. For instance, increasing the market value of housing brings in retail but we have to be careful that it doesn't out-price residents from their housing and that the new retail developments fail to meet the needs of the community. Basically, we want to redevelop by keeping in mind the people who live here today because if we don't, we will be gentrified in 5 years.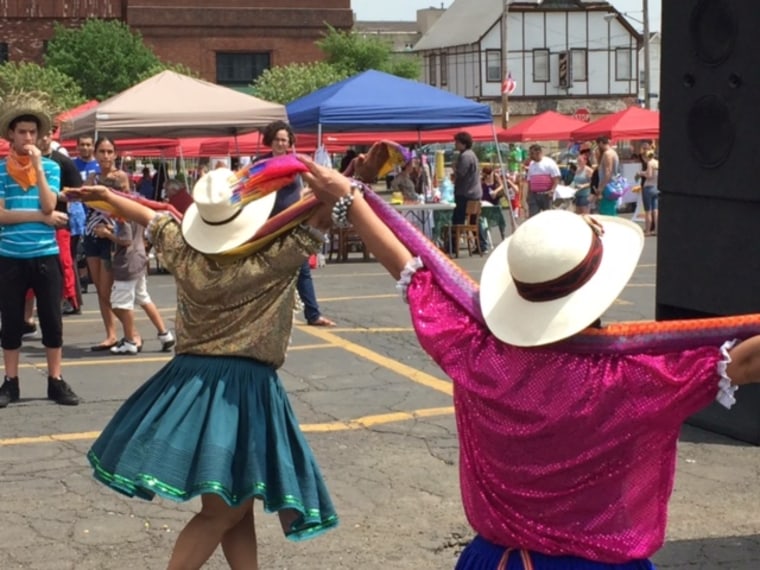 The business leaders here have to keep people top of mind – it helps when the business leaders reflect the community.
What are the challenges your community faces in developing business and the local economy?
We're in the middle of a food desert, and one-third of residents don't have a car to drive, they have limited income and limited access to transportation. This neighborhood still faces a lot of barriers around educational attainment, asthma, infant mortality rates, issues related to lead, a lot of barriers. So as we're thinking about community redevelopment we're thinking holistically and making sure nobody gets left behind.
RELATED: Award-Winning Latina Librarian Is Educating, Empowering Her Community
We do that partly by looking for investments that are equitable and authentic to the community.
What I'm in the trenches with is trying to develop a local economy by creating our own solutions rather than having external forces come in and make decisions about our community. For instance, to many outside observers, economic development might be getting a Chipotle to come into the neighborhood and while it might do well, we have to ask, "Whose pockets does the money go in to?" We want businesses in which the money goes into pockets of our community members.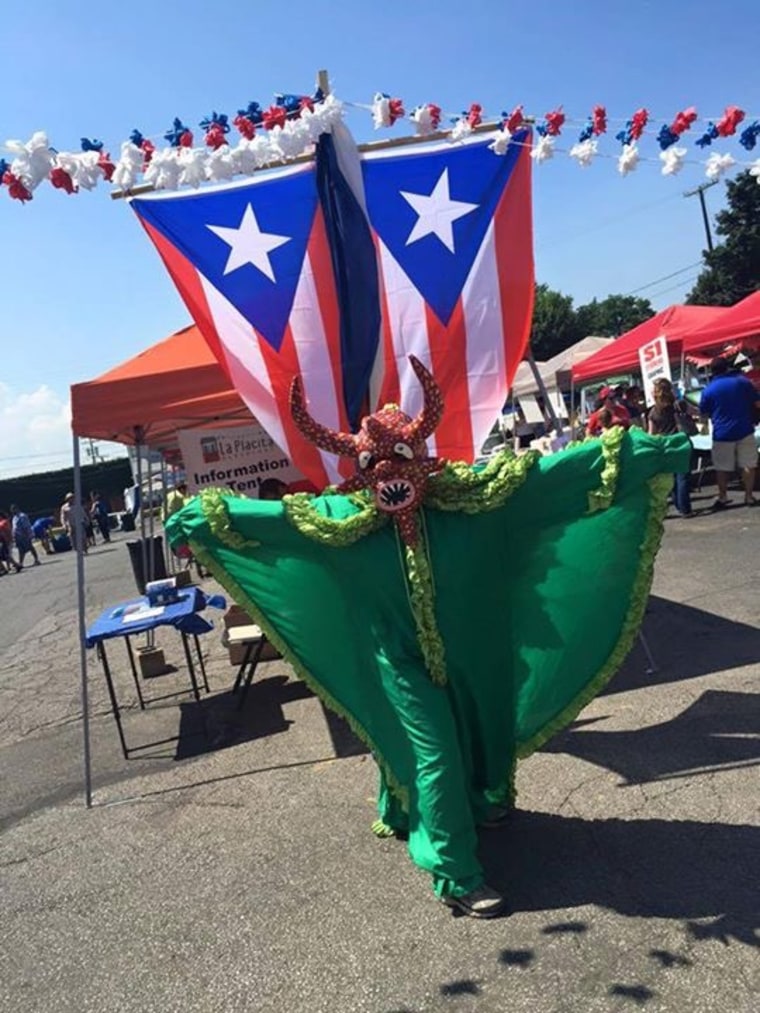 What are some of the models you've looked at?
Our project, La Villa Hispana means "The Hispanic Village" and, actually, you see these all over the place. Miami has Calle Ocho; Chicago has Little Village (Mexican) and Paseo Boricua (Puerto Rican) and there is a neighborhood near Fullerton and Western where many newly arrived Ecuadorian immigrants have settled that is becoming Chicago's Quito. Of course, New York City is replete with Latino community enclaves.
RELATED: Latina Executive's Mission: Recruiting Young Accountants
What's interesting is that in most cities in the U.S. you have thriving ethnic neighborhoods – Italian or Asian neighborhoods – but when you talk about Latino neighborhoods the challenge is that it is often seen as an impoverished area. So, branding is part of the challenge.
In most U.S. cities you have thriving ethnic neighborhoods, but Latino neighborhoods are seen as impoverished, which is a "branding" issue, says Contreras.
The idea is to harness the ethnic and cultural richness in a very organic way that attracts those interested in the food, the music and the colors while sharing the success with folks in the neighborhood.
What does that look like long-term?
We want a mixed-income and diverse neighborhood.
I want people to put their stake in the ground here and build businesses, and have their kids go to school here and then return after college and be part of families that live here 100 years.
What creates a vibrant, thriving neighborhood is access to food, to highways, access to work, access to good schools. We want to enable people to live, work and play here by creating all that right here, we want to entice the Latino community to see this as home, as a place where they can be invested and plan to stay for the long term.
We want to plan by elevating our ability to be artistic, to be people of color, to be people of diverse backgrounds and use it as an asset vs. a liability. When you lead with that authentic experience you can educate people to understand Taino or Mayan ancestry, what creates this culture and who these people are who have revolutionized the United States.
Esther J. Cepeda is a Chicago-based journalist and a nationally syndicated columnist for The Washington Post Writers Group. Follow her on Twitter, @estherjcepeda.