LAS VEGAS — Traditional reggaeton music embraces the distinctive rhythm of a start-stop addictive beat that, for the most part, never changes. But is that enough to create a global hit like Daddy Yankee's "Gasolina?" Not quite, say award-winning Latin urban music producers.
"Making reggaeton specifically is not complicated. It's very easy because it is always the same rhythm. But one always has to innovate with the sounds," top music producer Josias de la Cruz, professionally known as Nely "El Arma Secreta," said at a recent Billboard Latin Music Week panel sponsored by BMI, a global music rights organization.
Whether it's changing things up with the drums or exploring sounds from different countries and genres, fellow hit-making producer Francisco Saldaña — better known as Luny from the producing duo Luny Tunes — follows this technique to produce reggaeton songs that soar through the music charts.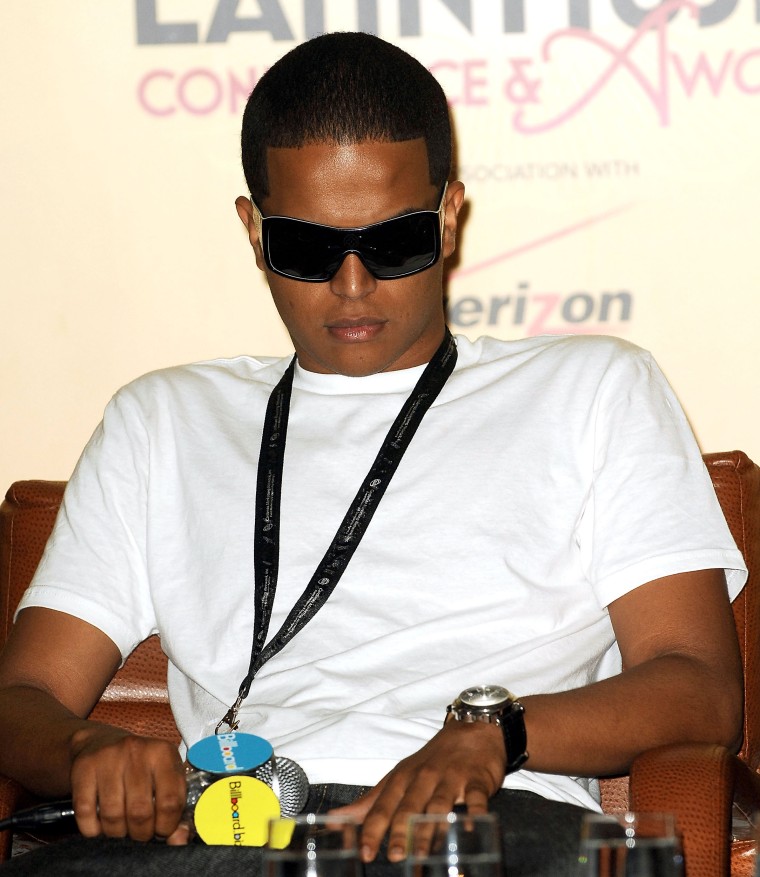 Both producers worked in creating "Rakata" in 2005, the hit that essentially shot iconic reggaeton duo Wisin y Yandel into stardom. Luny recalls blending percussion sounds from the classic reggaeton beat and Gwen Stefani's "Rich Girl," which was produced by Dr. Dre.
"I wanted to take the song towards that sounds. I remember that song was playing everywhere at the time and it had a big influence on me when I was coming up with the sound of the drums," Luny said.
Luny, alongside his partner Tunes, established their reputation worldwide after they produced "Gasolina." At the same time, they had taken Marco Masís — artistically known as Tainy — under their wing when he was just a 15-year-old high school student.
Tainy, now 29, has been one of the key players in fueling the global rise of Latin urban music and its crossover into mainstream pop genres. He is also credited for countless successful hits that have redefined the sound of reggaeton since he started out.
He's responsible for recent hits such as "I Like It" — with Cardi B, J Balvin and Bad Bunny — and "I Can't Get Enough" featuring Selena Gomez, Benny Blanco and Balvin, which is a preview to his upcoming solo album.
Most recently, Tainy produced "Contra La Pared," a collaboration with J Balvin and Grammy-winning Jamaican rapper Sean Paul.
Sean Paul told NBC News he still remembers the first day he listened to the song, which has now become a streaming hit and landed a Platinum Award from the Recording Industry Association of America (RIAA) after its release in March.
"When I first heard the rhythm," said Paul as he sang along to the tune during the Latin Billboards' red carpet, "I was like, this is fire. I think it is a summer hit — so a big ode to J Balvin and his team, Tainy the producer. I'm loving the ride right now."
During the early stages of Tainy's career, he helped catapult reggaeton's initial mainstream eruption in the mid-2000s by co-producing successful albums for Puerto Rican duos Wisin y Yandel and Zion y Lennox, and solo artists like Daddy Yankee and Ivy Queen.
"The genre grew with time, like we started adding more stuff, being more commercial or adding more vocalists. You can see there's a lot of women now," Tainy told NBC. "I think the new artists are opening up their minds to just create different lanes within the urban genre."
For Tainy, the "secret sauce" behind his global reggaeton success and urban hits is his experience growing up in Puerto Rico at a time when the once-considered underground genre was starting to come out of the shadows.
"Personally, all the influences I grew up with while listening to reggaeton in Puerto Rico had a big impact," the producer said in Spanish at the BMI panel. "Then, it was about nurturing that knowledge with other genres, sounds, instruments, whatever I could incorporate in my work that would make it stand out. … I know that makes me different from everyone else."
People can essentially document the recent evolution of reggaeton by tracing back the career of these producers and their hits. But a younger generation of producers are creating hits of their own while taking up some of the lessons learned by previous producers
One of them is Young Martino, 25, born Jose Martín Velázquez.
"I can say that all of us that started playing our music publicly in 2015 are currently making strides," Martino told NBC in Spanish.
His smash-hit "Te Boté" spent 14 weeks on Billboard's Hot Latin Songs chart in 2018 and peaked at No. 36 on the Billboard Hot 100 last summer. The song, which Martino produced and wrote alongside rappers Casper Mágico and Nio García, won three Billboard Latin Music awards last month — including Hot Latin Song of the year.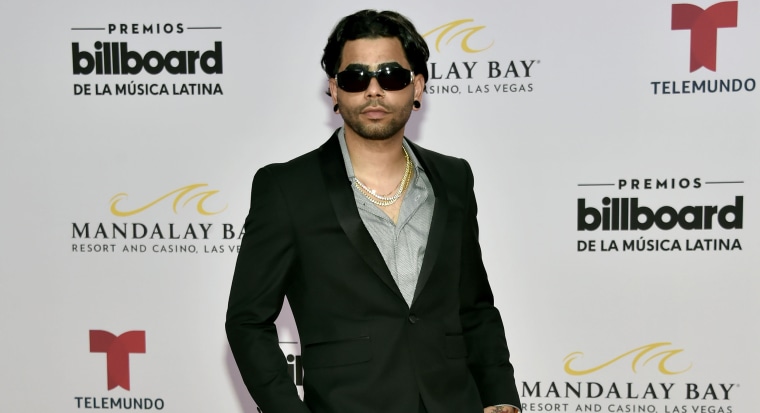 Martino said that his trick to producing hit songs like "Te Boté" relies on his ability to "innovate within the classic reggaeton framework."
"We knew that the song was good at the time we did it and that people would want to play it, but I never thought it out have a worldwide reach," he added.
Leila Cobo, vice president of Latin content and programming for Billboard, said in a previous NBC News interview that it's likely that the rise of reggaeton across the music industry will prevail as the genre continues to deliver mega-hits.
"Certain kinds of Latin music have demonstrated to be very appealing, and those are going to continue," Cobo said. "I don't see it fading away."
FOLLOW NBC LATINO ON FACEBOOK, TWITTER AND INSTAGRAM.