WASHINGTON – Immigration advocates and attorneys pushed back on the Trump administration's insistence that a young man shielded from deportation and who twice cleared government background checks is involved in gang activity.
Immigration and Customs Enforcement arrested Daniel Ramirez Medina, 23, last week when it went to his father's home to arrest his father. Ramirez has permission to remain in the U.S. and work through the Deferred Action and Childhood Arrivals (DACA) program authorized by President Barack Obama in 2012.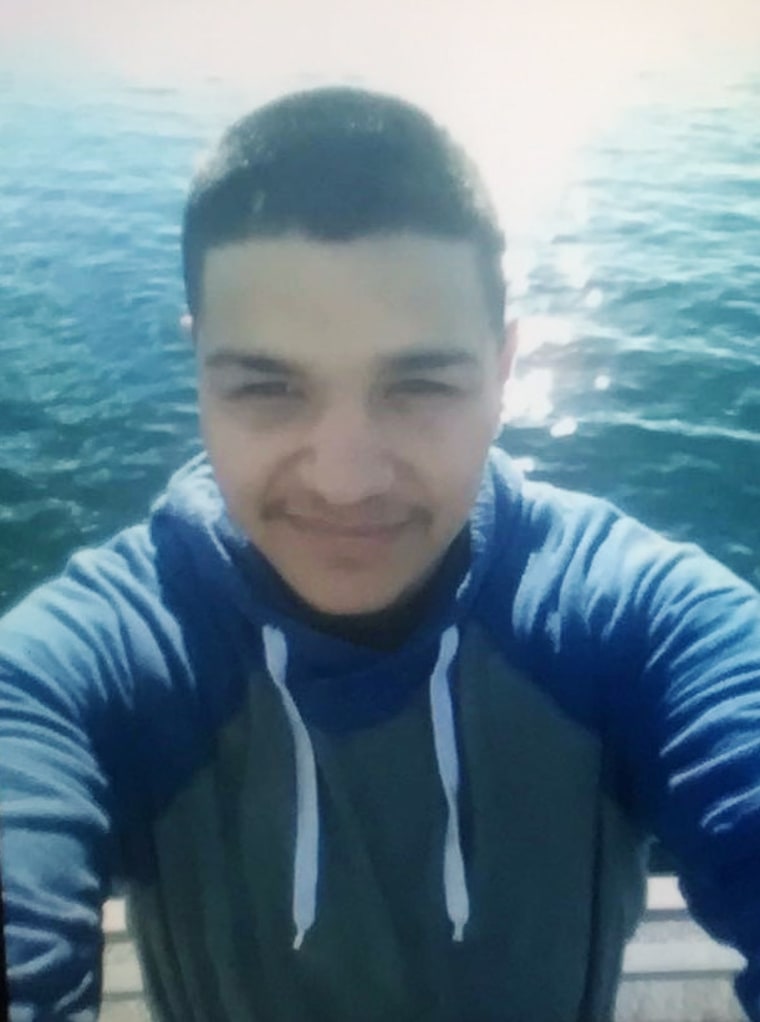 ICE spokeswoman Rose Richeson in Seattle said in a statement Tuesday that Ramirez was a "self-admitted" gang member and based on that considered a risk to public safety and taken into custody. On Wednesday, the Department of Homeland Security issued a statement calling Ramirez a gang member, omitting "self-admitted."
But, Ramirez's attorney strongly denied that allegation and said Wednesday the only evidence the government has is Daniel's tattoo. "They have no conclusive verification that the tattoo is related to gang affiliation. We all know that millions of people have tattoos — it is not a crime, or a deportable offense, to have been born in Mexico and have a tattoo," said attorney Mark Rosenbaum.
Rosenbaum had earlier said ICE agents accused Ramirez of gang affiliation after he was in custody. He said agents pressured Ramirez to admit the gang affiliation.
California Democratic Congressman Tony Cárdenas denounced Ramirez's detention, and said in a statement that he was pulled over by police when he was young and asked "what gang are you a member of?"
"This is a reality for many Latino men," said Rep. Cárdenas. "I have serious concerns about the way Mr. Ramirez Medina is being treated."
A court document filed by Ramirez, the father of a 3-year-old boy, states ICE had no warrant and there was no probable cause for his arrest. A hearing is scheduled for Friday. Ramirez remained in immigration detention Wednesday.
DHS said that DACA can be taken away from anyone found to pose a national security or public safety threat and can be deported at any time. "This includes those who have been arrested or convicted of certain crimes, or those who are associated with criminal gangs," DHS said.
Since 2012, about 1,500 recipients have lost DACA since it began in 2012 because of a criminal conviction or gang affiliation, DHS said. But 730,000 young immigrants who have been granted DACA over the same period.
The arrest has added more turmoil to an already chaotic situation that has emerged since Trump issued his executive orders on immigration and immigration enforcement and since last week's multi-state ICE operations that led to 600 arrests of immigrants. Agents arrested criminals, but also took into custody a number of non-criminals who were not likely to be targeted under the Obama administration's immigration policies.
"Donald Trump's executive orders on immigration have put everyone at risk," said Greisa Martinez Rosa, a leader with United We Dream advocacy group. "Under Trump's executive orders and under Trump's America no one is safe."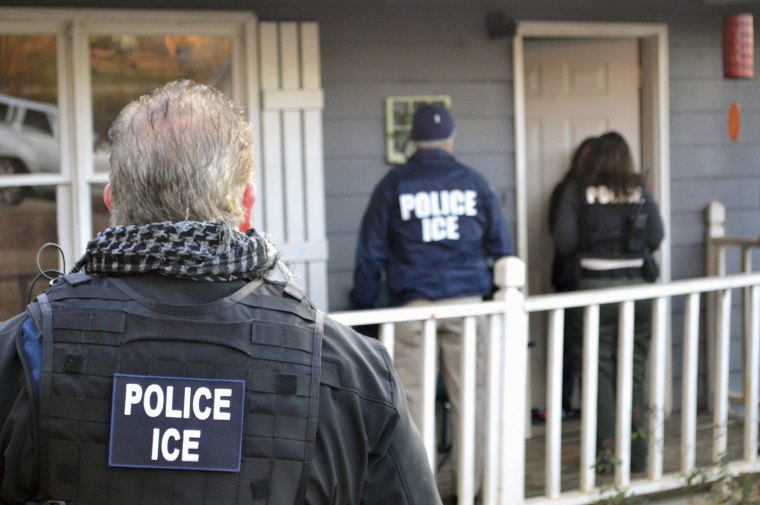 It also has put at risk many young people in the program that while considered to be in jeopardy had not yet been eliminated by Trump. The president had promised in the campaign to undo Obama's executive orders that were considered unconstitutional by him and Republicans in his first 100 days.
Hundreds of thousands of young people have been protected from deportation through DACA. The program allowed young unauthorized immigrants who were brought to the U.S. as children to apply, work and study in the U.S. without fear of deportation; it has been renewable every 2 years.
To get the protection, immigrants must comply with an application process that requires heavy documentation and includes significant vetting as well as being digitally fingerprinted.
Ramirez's attorneys point out in a legal filing that their client has twice passed that vetting, clearing the government's rigorous background check as recently as May 5, 2016.
Related: Hispanic Caucus: ICE Confirmed it Went 'Broader' On Immigration Arrests
ICE is "trying to obfuscate the facts by making outlandish claims about Daniel," said Marielena Hincapié, executive director of the National Immigration Law Center. She said ICE accuses immigrants of being a gang member in the same way authorities made terrorism allegations against Muslims at the nation's airports and pressured them to sign documents to give up their visas in response to Trump's ban on people entering from seven Muslim countries.
According to the court filing, Ramirez came to the U.S. from Mexico around 2001 when he was 7 years old. He moved from California to Washington to get a better job so he could support his son, who is a U.S. citizen and save money to continue school. The document filed in federal district court says he worked long hours in California to support his family.
His detention drew criticism from Democrats on Capitol Hill.
"Targeting and separating families runs contrary to our values as Americans. We should not be wasting resources on deporting law-abiding and contributing members of our communities," Democrat Minority Leader Nancy Pelosi said in a statement. "DREAMers represent the best of America."
DREAMer is a moniker adopted by young people who came to the U.S. as children, many brought by parents who entered to the U.S. illegally or violated visas, keeping the family with them in the U.S. after their visas expired.
Senate Minority Leader Chuck Schumer's office also said he has contacted Homeland Security and ICE to press the agencies for answers on Ramirez's case and also on other immigrants who had not committed crimes but who were arrested by ICE last week.
In an interview with TIME for its Person of the Year edition, Trump said "we are going to work something out" for DREAMers," giving some hope they would be exempted from tougher immigration enforcement that Trump had promised.
Shortly after Trump won the election, Obama said he had warned Trump and his incoming administration to "think long and hard" before "endangering" DACA recipients. Obama also told Democrats in a farewell meeting that actions taken against the DREAMers would be an important enough subject for him to speak out on, a break with the protocol of former presidents staying on the sidelines.
Many young immigrants who enrolled in DACA have been worried since Trump's election that his administration would use information they turned over to the government when they applied for DACA to round and deport them and their families.
Advocates have advised young immigrants applying for the first time for DACA not to apply. For those who already have it and need to renew it they are advising the immigrants to give careful thought to whether to renew their DACA, because the program may be eliminated at any time and the government will have their latest information and the application is a hefty investment.
Trump signed two executive orders that did away with the deportation priorities that were implemented during the Obama administration. The orders expanded who could be arrested by ICE, although the agency has yet to make public the guidelines given to agents for immigration arrests.
During the campaign, Trump said at first he would remove all immigrants illegally in the U.S. He tweaked that over time and has since been saying he would concentrate on criminal deportations. His executive orders however give wide discretion to agents on deciding whether they suspect someone is a public safety or national security threat.