The mother of a black Georgia man who was fatally shot in February after two white men chased him down in their pickup truck said she was about to give up hope when she learned that the suspects had been arrested.
"I was in a numb state because I had waited for ... two months and two weeks," Wanda Cooper-Jones told "NBC Nightly News."
Cooper-Jones' son, Ahmaud Arbery, was shot to death on Feb. 23 in Brunswick, a coastal city about midway between Savannah and Jacksonville, Florida, after being chased by Gregory McMichael, 64, and Travis McMichael, 34, a Glynn County police report said.
The father and son were arrested on Thursday and face charges of felony murder and aggravated assault.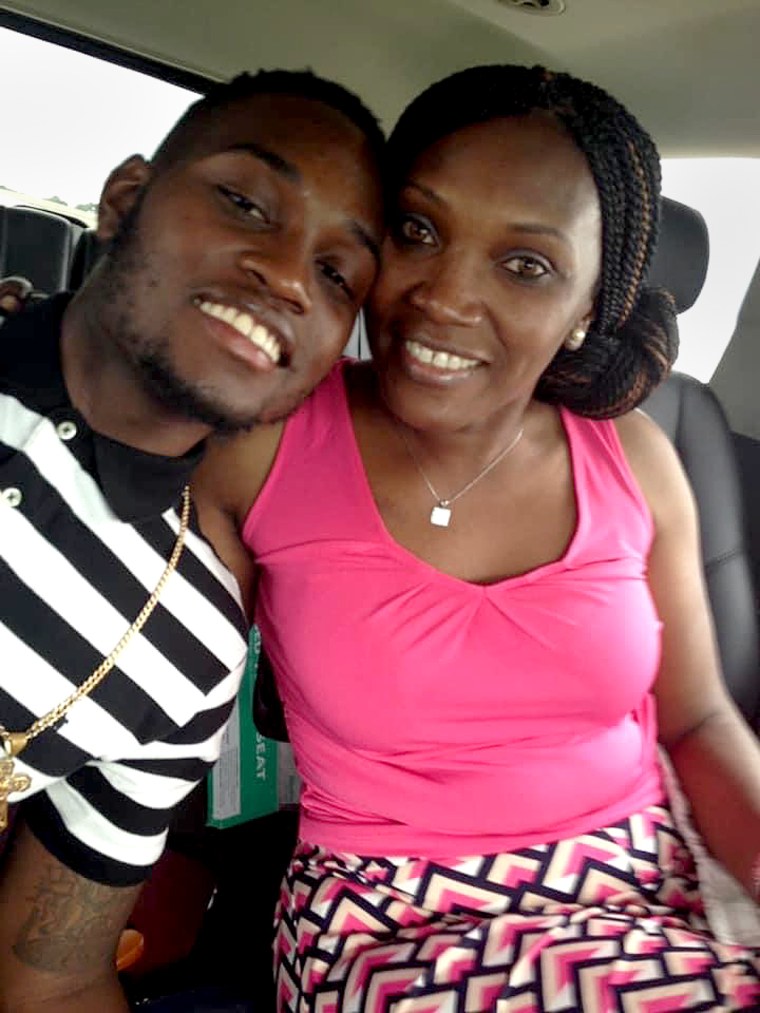 Cooper-Jones recalled waiting for more than two months to get an update on her son's case.
When the arrests did happen — less than two days after the Georgia Bureau of Investigation began an inquiry into Arbery's death — Cooper Jones said she was shocked but relieved.
The arrests of the McMichaels are the first step, Cooper-Jones said. She wants to see them convicted of their crimes and sentenced to prison.
Arbery's family said he was out jogging when he was shot, while the McMichaels said they thought he was a burglary suspect, according to a Glynn County police report. The McMichaels armed themselves because they believed Arbery might have a gun, the police report said.
The McMichaels said Travis shot Arbery in self-defense after Arbery attacked him and grabbed his gun.
The report did not specifically say whether Arbery was armed, but an attorney for Arbery's family has said he did not have a weapon.
Cooper-Jones said she wishes the world would have gotten a chance to know her son, who would have turned 26 on Friday.
"I wish the world would have gotten the chance to know Ahmaud, to really truly love Ahmaud," she said.