CNN anchor Chris Cuomo, brother of New York Gov. Andrew Cuomo, revealed Tuesday he tested positive for coronavirus.
"I just found out that I am positive for coronavirus. I have been exposed to people in recent days who have subsequently tested positive," the 49-year-old Cuomo tweeted.
"I just hope I didn't give it to the kids and Cristina," he said, referring to his wife. "That would make me feel worse than this illness!"
Although the TV news personality said he has felt fever, chills and shortness of breath, a bleary-eyed Cuomo, saying he wanted to be a cautionary tale for his audience, anchored his CNN show from his basement, where he has self-quarantined.
Brace yourself," Cuomo told viewers, "not for a hoax. But for the next few weeks of scary and painful realities. This is a fight. It's going to get worse. We're going to suffer."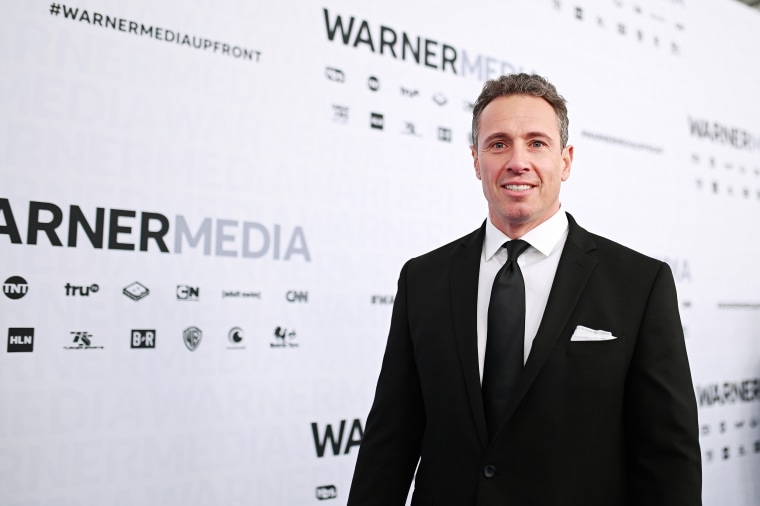 Cuomo joked earlier in the day that remaining trapped in his basement might be welcomed by some.
"I am quarantined in my basement (which actually makes the rest of the family seem pleased!) I will do my shows from here," he continued. "We will all beat this by being smart and tough and united!"
The governor said his brother's illness showed that everyone is susceptible.
"This virus is the great equalizer," Andrew Cuomo, 62, said in a statement. "Stay strong little brother. You are a sweet, beautiful guy and my best friend."
Download the NBC News app for full coverage of the coronavirus outbreak
Andrew and Chris are the sons of New York Gov. Mario Cuomo, who died in 2015. Andrew has been a frequent guest on his brother's show in recent days, in appearances marked by good-natured feuding over who is the better athlete or their mom's favorite.
Even in wishing the best for his younger brother on Tuesday, Gov. Cuomo managed to needle him.
"He is going to be fine," Andrew Cuomo told reporters. "He's young, in good shape, strong — not as strong as he thinks — but he will be fine."
Gov. Cuomo also revealed that Chris had their mother, Matilda Cuomo, over to his home two weeks ago.
"I said, 'That is a mistake,' " Andrew Cuomo said. "She's older, and she's healthy, but I said, 'You can't have mom at the house.'"
Social distancing is crucial to fighting the spread of coronavirus, the governor said.
"'You bring her to your house, you expose her to a lot of things,'" Gov. Cuomo said he told his brother. "You can expose mom to the virus, and love ... sometimes needs to be a little smarter."