The two teenage suspects in a shooting spree at a Denver-area STEM school that killed one student and wounded eight others were each charged Wednesday with 48 counts of murder, attempted murder and other crimes.
Devon Erickson, 18, and Alec McKinney, 16, were arrested May 7 for allegedly opening fire in two separate areas of STEM School Highlands Ranch.
Police had initially identified the 16-year-old suspect, who is listed in court documents as Maya Elizabeth McKinney, as a girl but an attorney said he prefers male pronouns. A district attorney said Wednesday that McKinney is being tried as an adult.
Kendrick Castillo, 18, was killed and eight others were injured. All of the victims have since been released from hospitals.
Erickson, who had shackles around his hands and feet, did not speak during his hearing Wednesday. He is scheduled to have a status hearing June 7.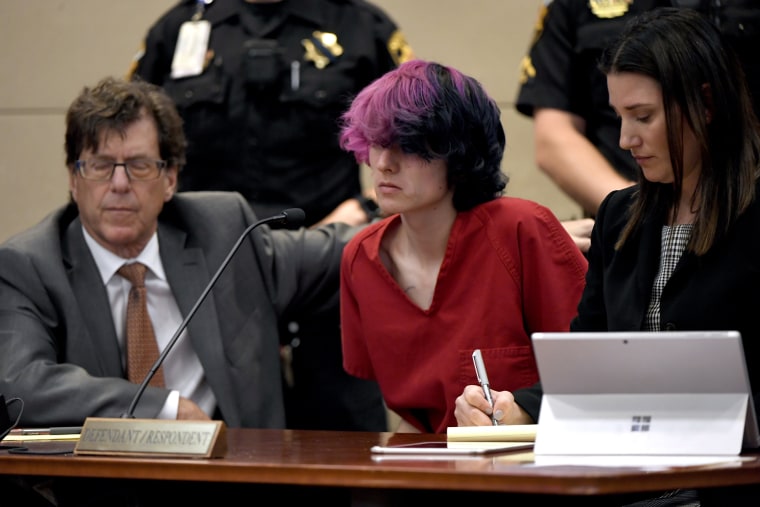 Both suspects made their first court appearance last Wednesday in separate hearings at a Douglas County courthouse, where a judge ordered them to be held without bond, according to Reuters.
Police said Erickson and the second suspect were armed with handguns when they entered the K-12 school just before 2 p.m. through the middle school, which has no metal detectors.
They were able to get "deep inside" the building because they were students, police said. One of the suspects was restrained by a security officer and taken into custody by police shortly after authorities arrived. The other suspect was detained in a hallway.
Joshua Jones, 18, a senior, said he was in a British literature class when one of the alleged shooters came in and said, "Nobody move." Jones told reporters that he and two of his friends, Castillo and Brendan Bialy, jumped up and confronted the suspect.
Castillo pushed the suspected shooter against a wall. Jones pulled the gunman to the ground, while Bialy managed to get the gun away from him. Jones was shot twice in the leg, and Castillo died at the scene. A memorial service was held for the teen at Cherry Hills Community Church in Highlands Ranch on Wednesday.
"I had been taught — every time anybody ever talked about this kind of thing, they said, you know, get away, escape from the shooter and wait for the authorities to arrive," Jones said, declining to say which shooter he and his friends disarmed.
"But in that moment, I just did what was best for me," he said. "And I'm sure everybody else in the room did the same thing."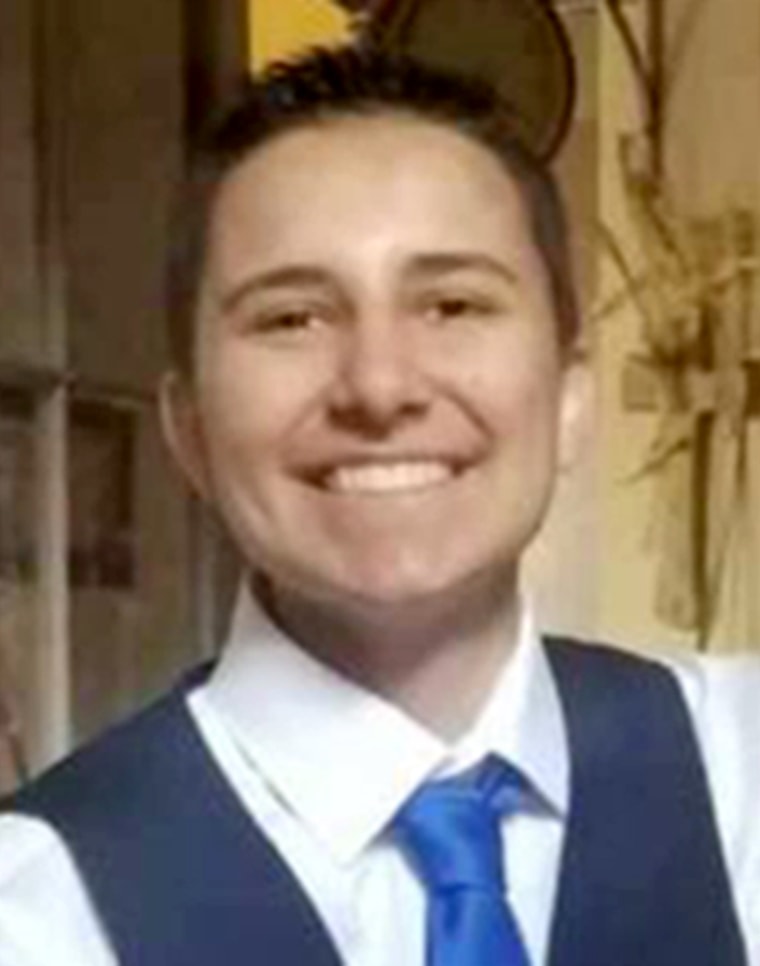 Court documents show that school officials were warned of potential threats in the months before the deadly shooting.
According to NBC affiliate KUSA, a school district director sent a letter in December 2018 to Highlands Ranch executive director Penny Eucker saying a parent expressed concerns over "an extremely high drug culture" at the school and reported bullying, instances of sexual assault, a recent bomb threat and "safety issues."
The letter also stated that the parent was worried about "a repeat of Columbine or Arapahoe."
Twelve students and a teacher were killed in the April 1999 mass shooting at Columbine High School when two gunmen opened fire before killing themselves. The school is located just eight miles from STEM School Highlands Ranch.
In December 2013, a student at Arapahoe High School fatally shot a classmate before killing himself.
Court records show that in addition to multiple counts of first-degree murder and attempted murder, Erickson and McKinney were charged with arson, burglary, possessing a handgun, theft between $2,000 to $5,000, possessing a weapon on school grounds, criminal mischief, interference with school, reckless endangerment, violent crime causing death and violent crime with a weapon.