The mother of a missing Connecticut woman has gained custody of her five grandchildren Thursday after the children's father was arrested in connection to the disappearance.
A judge ordered custody of the children to Gloria Farber over their father, Fotis Dulos, who has been arrested in the case of his missing wife. Jennifer Dulos, 50, who was last seen in Connecticut on May 24 after dropping the children off at school.
Jennifer Dulos had filed for divorce from her husband in June 2017. The couple had been married since August 2004. They were embroiled in a contentious divorce and child custody case for the past two years. Fotis Dulos recently claimed in a filing that their five children were being kept under armed guard at their grandmother's apartment in New York.
"Fotis misses his children deeply," said Norm Pattis, a lawyer for Fotis Dulos, said about the decision. "The irresponsible manner in which the state has proceeded against him is costing his children the chance for a real relationship with a man who loves them deeply. This is a travesty of justice. We are evaluating his appellate options."
Attorneys for Farber argued that the five children haven't lived with their father in more than two years and have resided with her in New York since their mother's disappearance, according to a court document from Thursday's ruling.
"Ms. Farber has acted as a parent to the children since the plaintiff disappeared on May 24, 2019," the court ruling said. "Their safety and security has been paramount. They are emotionally bonded to her. It would be harmful for them to be removed from her care."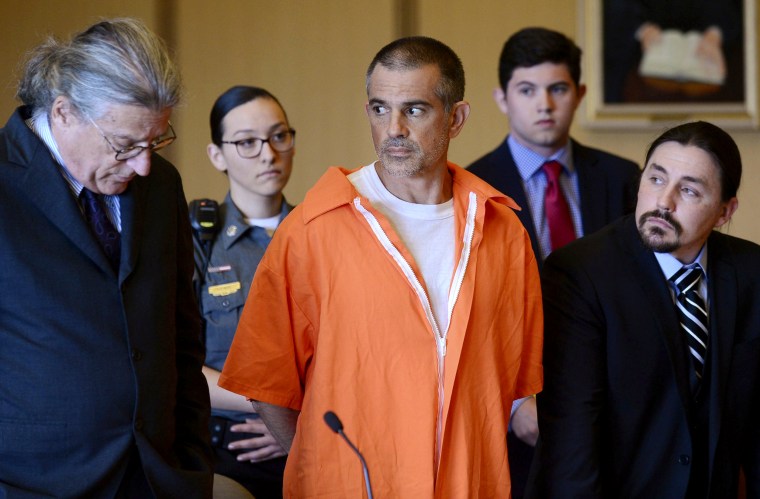 When New Canaan police searched Jennifer Dulos' home after she went missing, they found blood and "evidence of attempts to clean the crime scene." Her blood was also found on items that her husband, Fotis Dulos, was seen on surveillance footage shoving into trash cans in Hartford with his girlfriend, Michelle Troconis.
Fotis Dulos, 51, and Troconis, 44 were arrested in June on charges of evidence tampering and hindering prosecution and both entered pleas of not guilty.
A court order suspended Fotis Dulos' contact with the children on June 3 after his arrest and the order remains enforced.
Fotis Dulos has continually maintained his innocence in his estranged wife's disappearance, alleging that police have wrongfully pursued him and that the public has made him out to be a monster.
Pattis claimed that his office had found a mystery novel Jennifer Dulos wrote that is similar to "Gone Girl," the best-selling book later adapted into an Oscar-nominated film in which a woman stages her own disappearance and frames her husband for her murder.
Jennifer Dulos' family and friends have rejected the claims, insisting the mother would never leave her children and that the manuscript is nearly two decades old.
New Canaan police said Wednesday they have received 1,200 tips about the case.