The mother of Ethan Chapin, one of four University of Idaho students killed in an off-campus house in November, says her family won't attend the suspect's trial, saying doing so wouldn't be energy "well spent."
Chapin's mother, Stacy Chapin, said Monday on NBC's "TODAY" show that her family is dedicated to keeping her son's legacy alive through their foundation, Ethan's Smile, which provides scholarships to University of Idaho students, and her new children's book, "The Boy Who Wore Blue."
Her family has focused on healing with one another rather than on the suspect, who heads to trial in the fall.
The trial "does not change the outcome of our family, and it's energy that we need to put into healing our kids and getting back to a new family dynamic," Chapin said. "We let the prosecutors do their job and we do our job in our family."
She remembered her son as "the greatest kid."
"Everyone loved him. He was warm, he was inclusive, he was the kid you wanted to hang out with. He was always game to participate in anything," she said. "He was kind."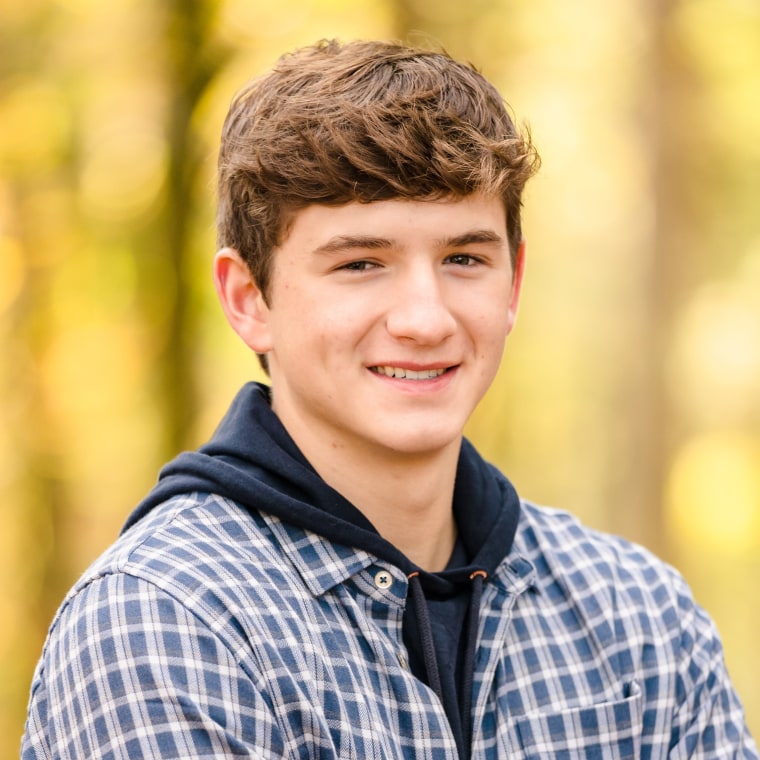 She said her family has been overwhelmed by the outpouring of support from people who crossed paths with Ethan, many of whom stop her family to tell them stories of how he touched their lives in some way.
"He was that way from the very beginning. He was born happy. He was just magnanimous. I don't know how to really explain it," Chapin said.
She proudly showed off a tattoo on her arm that said, "I love you mom," written in her son's handwriting.
The Monday segment marked the family's first interview since the suspect, Bryan Kohberger, pleaded not guilty to four counts of first-degree murder and burglary in an Idaho court last month.
A timeline of the Idaho stabbings
Ethan Chapin, 20, was a freshman from Washington state majoring in recreation, sport and tourism management at the University of Idaho in the small town of Moscow. Early Nov. 13, he was staying at the house occupied by his girlfriend and four other college students, investigators said.
Chapin and his girlfriend, Xana Kernodle, 20, and housemates Madison Mogen and Kaylee Goncalves, both 21, were fatally stabbed. Two other roommates were home at the time but were not involved, Moscow police said. The murder weapon, believed to be a fixed-blade knife, has not been recovered, police said.
The quadruple slayings, which stunned the small college community and sparked thousands of tips to the FBI, culminated in late December with the arrest of Kohberger, a doctoral student of criminology at Washington State University, less than 10 miles from the University of Idaho.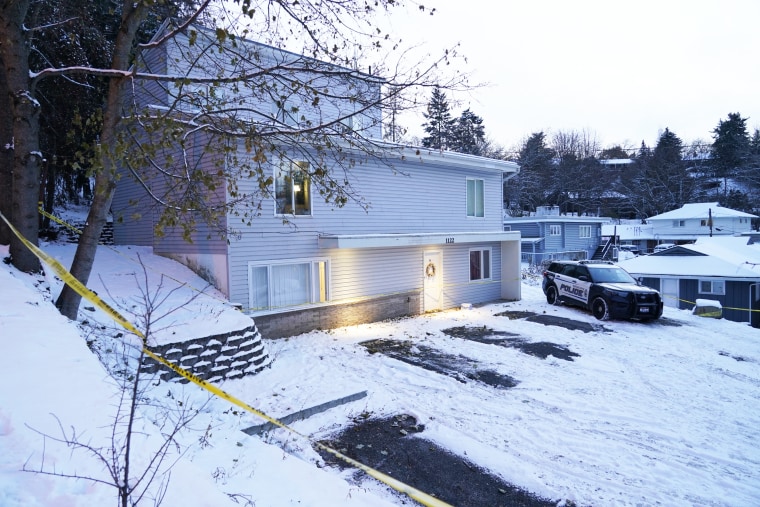 Kohberger was arrested at his family's home in Pennsylvania.
Investigators said they traced male DNA that was on a knife sheath found in a bedroom to Kohberger and reviewed security video from the area where a white Hyundai Elantra had been spotted — which Kohberger owned, according to a probable cause affidavit.
A motive remains unclear. Authorities have not said whether Kohberger knew the victims or why he would have targeted them or the house.
At his arraignment last month, Kohberger, 28, exercised his right to remain silent rather than make a verbal plea to the murder charges, prompting a district judge to enter not guilty pleas on his behalf.
Kohberger, who remains held without bail in the Latah County Jail, is expected to face trial in early October.
Prosecutors have until late July to give notice whether they will seek the death penalty, which was recently expanded in Idaho to include execution by firing squad, another option amid a shortage of lethal-injection drugs.
Kohberger's public defender, Anne Taylor, has declined to comment in the wake of a gag order issued in January barring law enforcement and other officials from speaking publicly about the case. A coalition of news organizations is challenging the order, and a hearing is scheduled for Friday.
Few details have been released in recent months, although search warrants have revealed items seized from Kohberger's family home in Pennsylvania and hos residence in Pullman, Washington, including gloves and masks.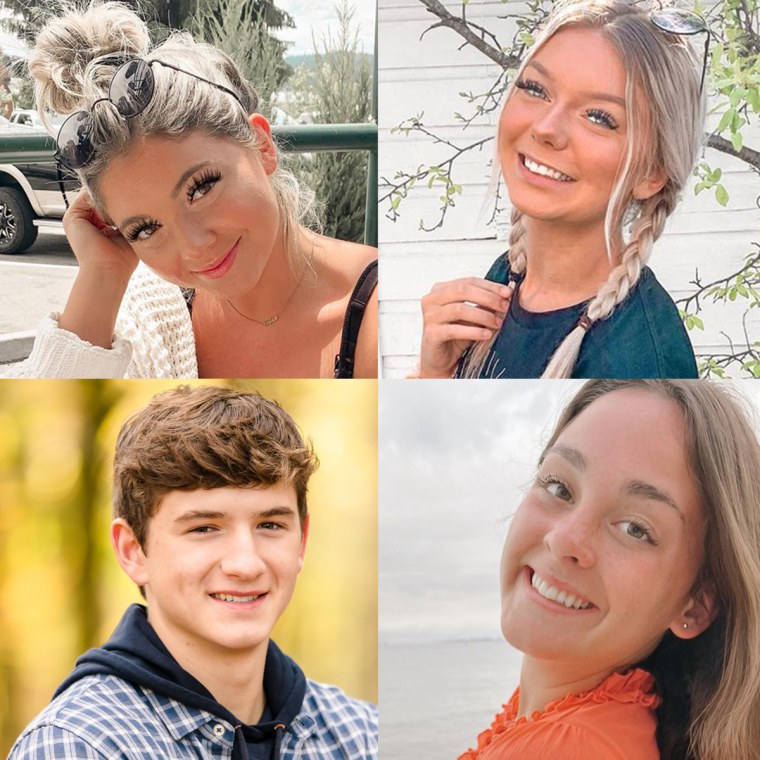 Stacy Chapin called her children's book, "The Boy Who Wore Blue," "the best I can do" for her son.
She said the writing process was "like a country artist who goes through a breakup and writes their greatest hit," adding, "It literally just came to me in the middle of the night."
While the book's central character is unnamed, he mirrors her son's life: He was born in October as a triplet, loved playing sports and wearing the color blue, and worked at a tulip farm as a young adult.
"Life is so short, so give it your best," the book reads.
Ethan Chapin was the first to be born among his triplet siblings — brother, Hunter, and sister, Maizie, who are students at the University of Idaho.
He had been dating Kernodle, a junior at the school majoring in marketing, since the spring of last year, friends said.
In an Oct. 29 Instagram post, Kernodle wished him a happy birthday and said life was "so much better with you in it."
Asked about where she and her family get their strength after such a life-shattering event, Chapin said: "It has its moments, of course, but we get up every morning and we just decided that the best thing we can do is put our best foot forward, mostly for Maizie and Hunter.
"They didn't deserve this. They deserve still the best life that we can give them. And that is the strength that drives us," she added.