California is on track to have its wettest year on record — after five years of bone-dry drought, according to officials.
But as the Golden state goes from hell to high water, it's having to balance the benefits of increasing water levels with the challenges the rains bring after years of drought.
Approximately 14,000 people were forced to evacuated their homes due to the flooding cause by a week of heavy rain in San Jose, California. Thousands more were under evacuation warnings in the state, but by Wednesday evening many were able to return home and assess the damages the historic flooding had caused.
Yet California is in a drought.
Gov. Jerry Brown declared a statewide emergency in 2014 as California's drought entered its second year. The governor hasn't adjusted that declaration since, according to Nancy Vogel, a spokeswoman for the California Natural Resource Agency.
"In California we have most extreme precipitation of any state in the nation," Vogel said. "It's not uncommon (for the state) to be switching back and forth between drought and flood. After five drought years we are on track to have wettest year ever. We have to be prepared for both."
Although Gov. Brown has not lifted the statewide emergency, meteorologists say this year alone they're seeing significant reduction of drought-impacted areas.
Related: Northern, Central California Gear Up for Yet Another Drenching Rainstorm
The U.S. Drought Monitor — a map published weekly by the National Oceanic and Atmospheric Administration, the U.S. Department of Agriculture, and the National Drought Mitigation Center at the University of Nebraska-Lincoln that track — says a year ago 95 percent of California was in a moderate drought.
Two weeks ago, California was listed as being almost 47 percent in drought, while last week showed a drop to approximately 24 percent. As of Thursday morning, after rains rolled in to saturate much of the state, the area considered in drought by the site was just under 17 percent.
Jim Mathews, a meteorologist with the National Weather Service in Sacramento, said that while this is remarkable, it's not entirely surprising.
"When you start learning about weather, you're told most droughts end in flash floods," Mathews said. "That's how it works."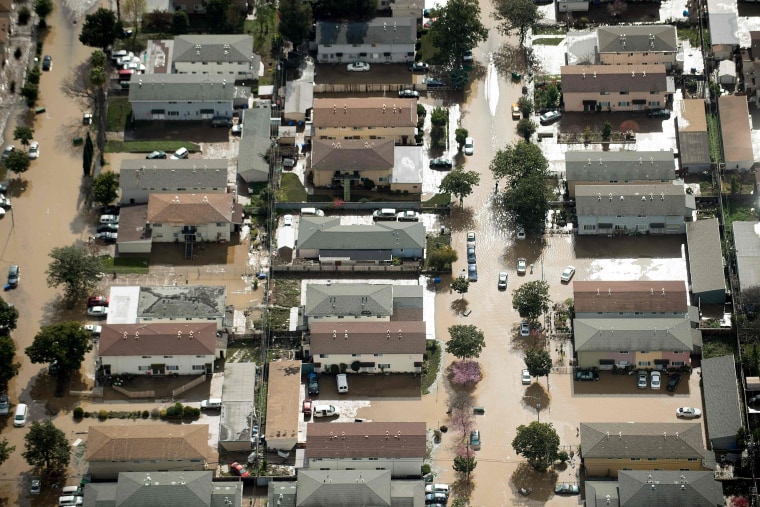 Even though It's a significant step in the right direction, meteorologists warn that the state turns green, damage below the surface still lurks.
"People talk about the surface drought being over, but we still have a lot of problems underground in terms of replenishing water supplies," Eric Boldt, warning coordination meteorologist for NOAA's Los Angeles/Oxnard office, said.
Mathews said it's this factor that could cause a hydrologist and meteorologist to have different opinions about where California stands in terms of the drought.
He said the concept is water supply versus rainfall: while a vast improvement is made on the surface, ground levels of water could still be affected long after the visual signs of the drought have disappeared.
Currently, both Northern and Southern California are weathering extreme storms and flooding, but in the south — despite images of cities like San Jose being washed out — some areas are still falling below the average water accumulation by as much as 26 percent, Boldt said.
Neither Boldt nor Mathews suggested the extreme drought followed by severe flooding in California is an anomaly.
"Southern California especially is like the stock market; we go up in hurry and we go down in hurry. We have extremes," Boldt said.
Mathews said occasionally the north and south of California will have different weather events and drought conditions, but on average, the state stays uniform.
"Generally speaking, the state goes through periods of real wet and real dry weather," Mathews said. "You could always break it down to southern and northern, but, generally speaking, the state experiences the extremes either way."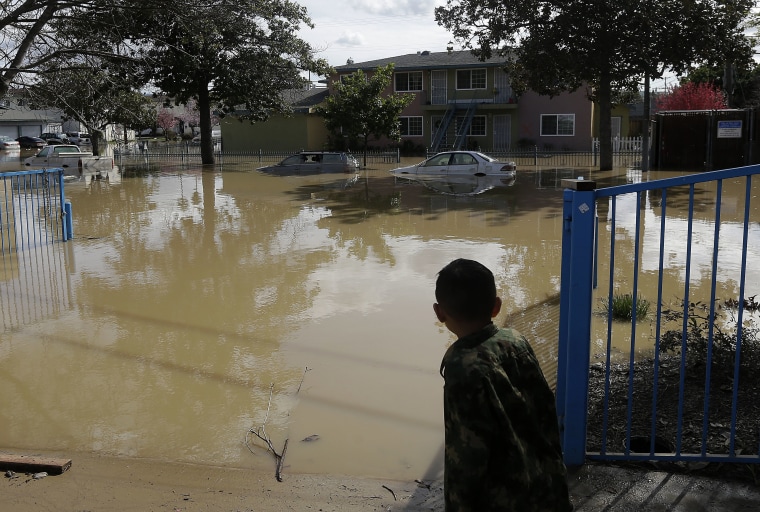 Both conditions bring their own set of challenges.
Short-term problems in times of high precipitation include rivers and streams slamming aged and idled levees, which can break or become damaged after long periods of inactivity. In the summer, the long-term issue is caused when snow melt inflow raises the water level of reservoirs and again puts pressure on the levees.
Related: Powerful California Storms Leave Thousands Without Power
The issues during the drought are self-explanatory Mathews said: There's no water.
But right now, as welcomed rain trounces the Golden State, that worry is starting to fade.
"It's extraordinary to see an improvement in the drought in a short amount of time," Mathews said. "A decrease in drought severity has been a sigh of relief."