Hurricane Maria, the powerful Category 4 storm that made landfall on Puerto Rico in September, devastated the U.S. territory and surrounding Caribbean islands.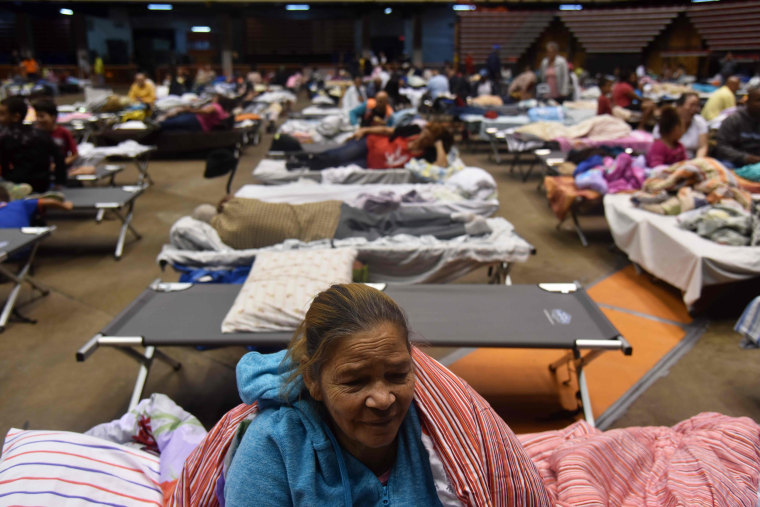 The storm, with winds of up to 155 mph, pummeled the island — ripping roofs off homes, tearing doors from hinges, and cutting electricity to millions. The deadly hurricane added more misery to a region already brutalized by hurricanes Irma and Jose.
Here are the organizations providing urgent relief and essential services:
American Red Cross
The humanitarian organization is sending volunteers and supplies to Puerto Rico. It encourages people to download its mobile apps for emergency preparedness tips and other vital information. It also invites people to donate blood.
Catholic Charities USA
Sister Donna Markham, President and CEO of Catholic Charities USA (CCUSA), traveled to Puerto Rico in November and presented a $2 million donation to Caritas de Puerto Rico for disaster relief and recovery efforts. The group previously provided $1.5 million in donations to Caritas and says it has raised $7.7 milion in relief for Puerto Rico and the U.S. Virgin Islands.
The group is still accepting donations for disaster victims here.
ConPRmetidos
The Puerto Rico-based nonprofit is accepting donations here. The fund is still pursuing its goal to raise $10 million to finance immediate impact and long-term solutions for the most vulnerable communities in Puerto Rico.
Dominica Hurricane Maria Relief Fund
The small Caribbean island of Dominica was hit by Maria on Monday night. You can contribute to this crowdfunding effort here.
Global Giving
The crowdfunding nonprofit has already raised more than $10 million to provide food, clean water, hygiene products and shelter to survivors. You can donate here.
Save the Children
United Nations Children's Fund (UNICEF)
The organization is raising money to help children affected by hurricanes Irma and Maria, as well as the deadly earthquake in Mexico. You can contribute here.