PARIS — As polls opened Sunday in the race between independent Emmanuel Macron and far-right populist Marine Le Pen, voters were reflecting on what the contentious presidential race means for France and its place in the world.
Among the issues facing France is the future direction of Europe and the country's changing political landscape after outsiders pushed aside the two establishment parties that have dominated government for half a century.
"The whole political system is going down," said Henri Captier a 21-year-old intern at a Paris bank. It is "totally chaotic."
This presidential race, marked by its raw anger and the candidates' mutual contempt, has rattled France.
And in a last-minute twist, Macron's political movement En Marche! said that it had been hacked and internal information leaked in a cyber-attack. The timing of the leak, hours before the statutory final-day campaigning ban came into effect, left Macron unable to address the problem until after the polls close at 8 p.m. (2 p.m. ET) Sunday.
Voter turnout on Sunday at midday was 28 percent, two percent less than in 2012 and six percent less than 2007, but on par with the April 23 first-round vote.
Security fears surrounding the election were underscored when the courtyard outside the Louvre was evacuated due to a security alert shortly before 2 p.m. local time (8 a.m. ET).
Polls tip Macron to win by a significant margin, scoring around 60 percent of the vote, while Le Pen is predicted to get around 40 percent — but abstentions from disaffected socialists could give her an unexpected boost.
Parisians who spoke to NBC News at the weekend were bracing themselves for two very different visions of France and Europe.
Many young voters in Paris still believe in the European idea, despite the rise of nationalistic, populist movements.
"In my point of view, Europe is very important, because it makes us greater, and makes us comparable to other countries like the United States and China, to major countries," said Adil Salmi el Idrissi, a 29-year old real estate agent.
"We cannot go without the European countries. That is one of the major thing that makes Marine le Pen's program impossible," he added.
Madeleine Truong-Ngoc, who was dancing on a street corner to the music of a jazz quartet, said Europe needs to be "driven by the young generation" and that it is now in the hands of the young people to defend the European idea.
"It is the young generation that makes France what it is," she said.
But Nicolas Mann, 29, a consultant in agriculture, was concerned by the prospect of greater European integration and France's future role within the union.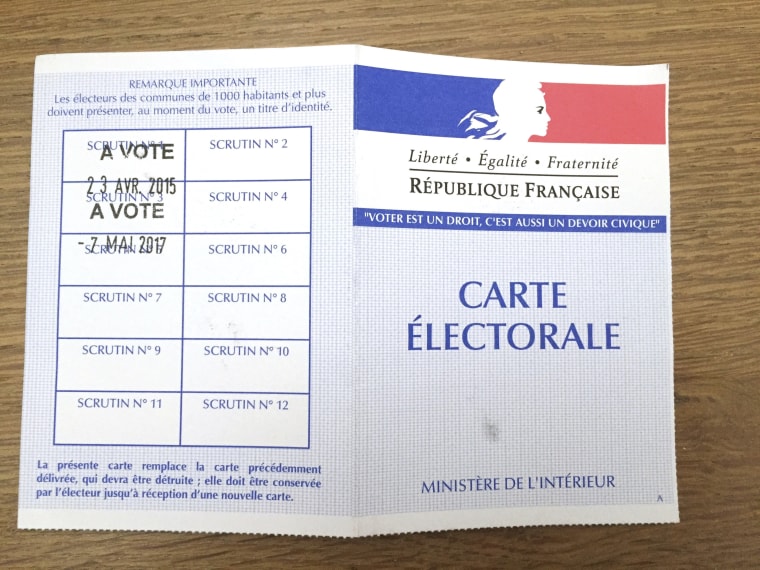 "I don't think that Europe can continue to develop as it did since now. People all over Europe are strongly against this institutions because they don't feel represented by these institutions. And this has to change."
In the bars and cafes of the busy Paris streets, politics were the talk of the weekend, with many voters still undecided as to who to support.
For many, the uncertainty has left the feeling of a "new France."
"The National Front now is really important and we aren't even mad about it" said Theo Paterson, 29, a charcutier in the wealthy Paris neighborhood of St. Germain. "That's what's changed a lot in France, that we just accept it. In that sense, France has changed, we lost a bit of our revolutionary way," he said.
Whoever wins Sunday, France remains divided. The country is essentially split four ways, with no candidate managing to breach the 25 percent mark in the April 23 first-round vote.
Macron won 24 percent, but even if he canters through this second round, his margin of support will be relatively slim and many question whether he will be able to rule without the backing of an established party.
A French president's power rests on the ability to get laws through parliament and much will hang on June's parliamentary elections.