TYRE, Lebanon — It remains in the shadow of the violence that exploded between Israel and Hamas in the Gaza Strip late last week, but the Lebanese militant group Hezbollah is nonetheless a menacing presence on Israel's northern border, raising fears that a new front could open in the conflict. 
Within hours of Hamas' brazen and bloody attack on Saturday, Hezbollah fired guided rockets and artillery at a disputed, Israeli-occupied area along Lebanon's southern border. This was met swiftly with a barrage of Israeli artillery, leading to tit-for-tat combat that has killed nine people.
Were Hezbollah to choose to enter the conflict — a decision that it appears to be considering — it could offer a muscular challenge to Israel and further internationalize a conflict that has already thrown the Middle East into turmoil.
Hezbollah, which has been designated as a terrorist group by the United States and many other countries, heaped further praise Wednesday on Hamas' bloody attacks on southern Israel.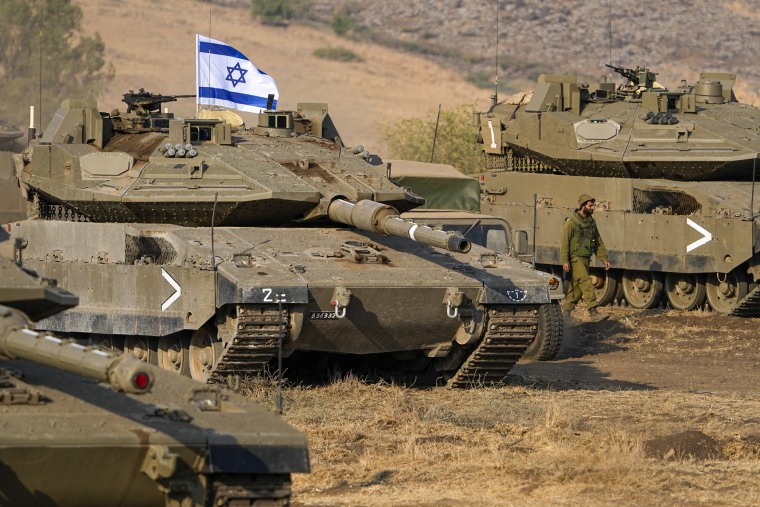 Condemning President Joe Biden's support for Israel, it said that it would not cower in the face of American naval assets, including the USS Gerald R. Ford Carrier Strike Group, now parked in the eastern Mediterranean.
"Sending aircraft carriers to the region with the aim of raising the morale of the enemy and its frustrated soldiers reveals the weakness of the Zionist military machine," Hezbollah said in a statement. "Our nation and the resistance factions are ready for confrontation until final victory and complete liberation are achieved."
To date however, both Israel and Hezbollah appear to be showing restraint — consistent with the informal rules of engagement that have governed the cross-border conflict for nearly two decades.
People close to Hezbollah and experts on the region warn that this could change at any time and the group will make a calculation based on Israeli actions in the Gaza Strip and whether Iran — which backs both Hamas and Hezbollah — pushes the group into war.   
If that happens, Hezbollah has vast supplies of advanced weaponry, advanced training and well-organized ranks of experienced troops who have been "bloodied" by more than a decade of fighting Sunni Islamist militants in Syria, dwarfing the capability of Hamas. 
For now though, experts say the group may view its presence on Israel's northern border as a deterrent to a full-scale invasion of the Gaza Strip by Israel, or it may be holding itself in reserve.
Hezbollah may, in part, be trying to "confuse" Israel, Marwa Osman, a lecturer at the Lebanese International University. "The game changer would be the use of massive force or the arrival of U.S. forces and equipment to the Palestinian occupied territories," she said.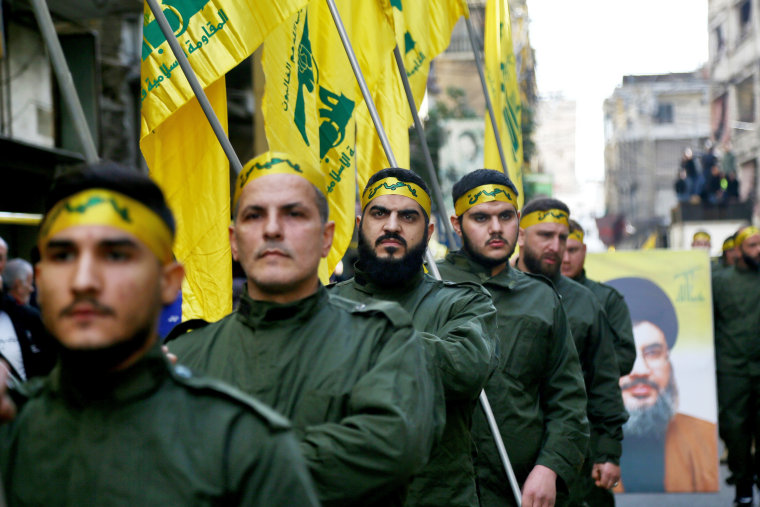 Inside southern Lebanon, at a funeral for two Hezbollah fighters killed in the cross-border shelling on Tuesday, the rage among the crowd of thousands was palpable. 
Chants of "Death to Israel" and "America, you're the greatest Satan" rang out amid Shiite religious prayers and martial music.
Ali Zalzali, a local imam, or religious cleric, close to the group and its adherents said a decision on whether to enter the fight was still in the offing.
Insisting that the group would not be influenced by Iran, he said it "doesn't wait for a signal from anyone." He added that it would be an "independent and internal decision" taken by Hezbollah and its revered and secretive leader, Hassan Nasrallah.  
"We are a nation of jihad, and we have offered hundreds, thousands of martyrs and sacrifices," he said. 
And yet, entering the war would almost certainly cost Hezbollah dearly. Though the Shia Islamist group is primarily a militant organization with an archenemy in Israel, it also has a political party arm that competes in Lebanese parliamentary elections, maintains alliances with other political parties, holds ministerial posts and, on some level, answers to voters among Lebanon's highly sectarian society.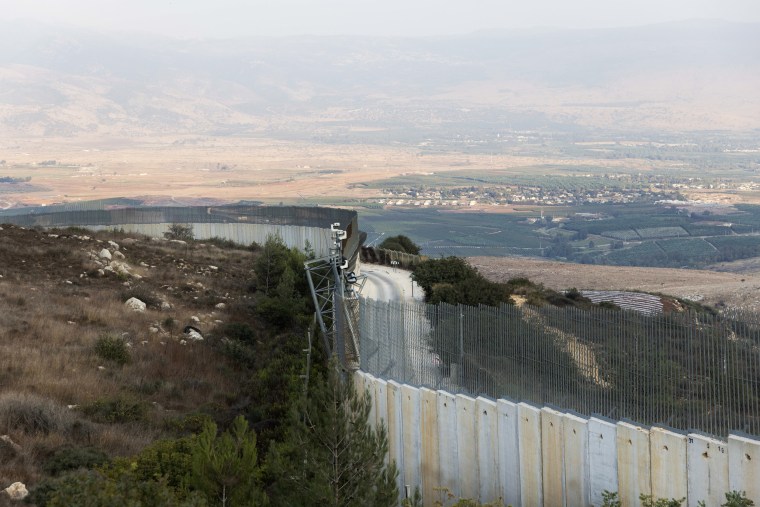 "The Lebanese public absolutely does not have an appetite for war," said Firas Maksad, an expert on Lebanese politics at the Washington-based Middle East Institute. "Certainly the non-Shia components are dead set against dragging the country into war."
For many, even Hezbollah supporters, they will be reminded of the cross-border war in 2006 that ended in the deaths of more than 1,500 Lebanese people (most of them civilians), hundreds of Israeli soldiers and the destruction of huge swaths of Lebanon's economic infrastructure.  
Nearly two decades later and four years after a historic economic meltdown, which saw inflation hit triple digits and the value of its currency decrease enormously, "there will be great resentment" even among the Shia community if Hezbollah does decide to involve itself in the conflict, Maksad said.    
"Hezbollah will be at pains to justify and explain why they got involved in this war," he said.