Three people were wounded Friday night during a stabbing attack in a shopping district crowded with bargain hunters in The Hague, Dutch police said.
Police spokeswoman Marije Kuiper told The Associated Press in a telephone interview that it was still too early to say whether a terror motive was to blame for the attack.
All three victims are minors, officials said. They were treated and released from the hospital Friday night, police said.
First responders from the city's emergency services unit rushed to the scene in the Grote Markt district of the historic city, said police, who first reported the incident about 8:20 p.m.
The attacker appeared to be a man wearing a gray jogging suit, between the ages of 45 and 50, police said. The neighborhood was busy with Black Friday shoppers.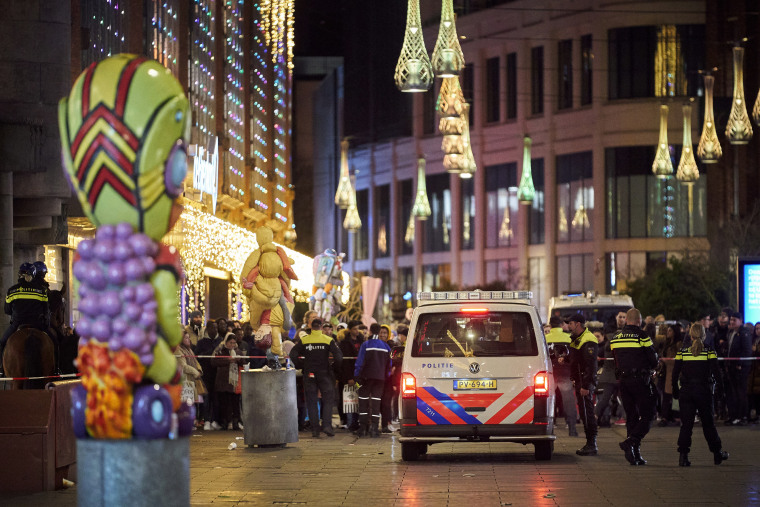 Investigators are asking for the public's help, especially if anyone has pictures or video of the attack.
The suspect was still at large about two hours later, officials said.
The attack came several hours after a man fatally stabbed two people in what was described as a terror attack in London, police said. The suspect was fatally shot by London police, officials said.
Dutch national broadcaster NOS reported that there was no immediate evidence that pointed toward a terrorist motive for the knife attack.