WASHINGTON — Two familiar faces will return to the Senate when Congress comes back to session after a two-week recess with plans to vote on executive branch nominations and a fire safety bill.
The coming work period will also shape the debate over the debt ceiling as House Republicans seek to craft a bill to avert economic calamity that can pass with their narrow majority.
Senate Minority Leader Mitch McConnell, R-Ky., is scheduled to return after a medical absence following a fall and concussion, he said. And Sen. John Fetterman, D-Pa., who sought treatment for clinical depression, also plans to be back in the Capitol, his office said.
Meanwhile, questions hang over the illness of Sen. Dianne Feinstein, the 89-year-old California Democrat who revealed last month she was hospitalized with shingles and hasn't voted since mid-February.
Feinstein, under pressure from Democrats who have called on her to resign, has asked to be temporarily replaced on the Judiciary Committee so her party won't be hindered in advancing President Joe Biden's judicial nominees. Senate Majority Leader Chuck Schumer, D-N.Y., has said he'll ask the chamber to grant the request this week, but Republicans aren't inclined to consent without a deal.
A single objection could gum up the request. Sen. Tom Cotton, R-Ark., a Judiciary Committee member, tweeted Saturday: "Republicans should not assist Democrats in confirming Joe Biden's most radical nominees to the courts."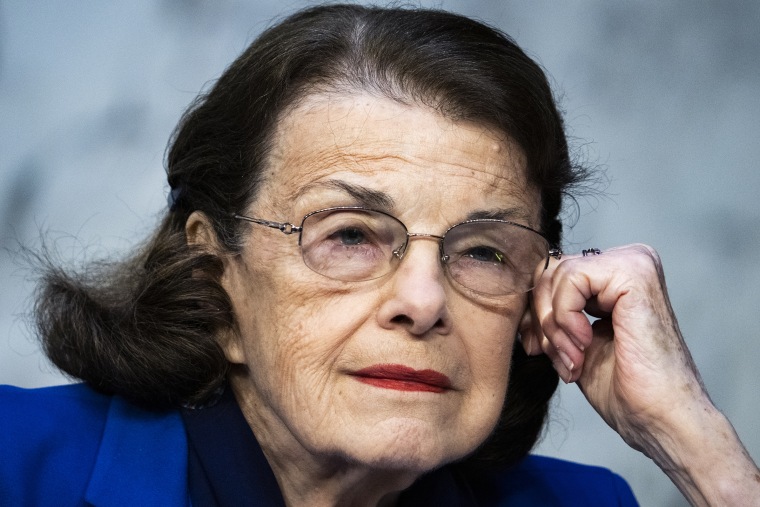 This week, the Democratic-controlled Senate plans to continue voting on executive branch nominations and consider a bill to beef up federal support to local fire departments.
On Wednesday afternoon, all senators are expected to get a classified briefing about the leaked U.S. documents about the war in Ukraine, a Senate Democratic aide said.
Biden's nominee for labor secretary, Julie Su, is set to get a hearing before a key Senate committee Thursday.
The Republican-controlled House intends to vote this week to block another action by the Washington, D.C., City Council on policing and to advance the Protection of Women and Girls in Sports Act.
Judiciary Committee Republicans, led by Rep. Jim Jordan of Ohio, plan to begin the week with a field hearing Monday about crime in New York City as they seek to investigate Manhattan District Attorney Alvin Bragg for indicting former President Donald Trump on criminal charges. And an Oversight and Accountability subcommittee will hold its second hearing into the origins of Covid-19 on Tuesday.
Key Republicans are also seeking to prepare a debt limit bill that would represent their opening bid in negotiations with Biden and Senate Democrats, who insist that Congress must allow the U.S. to meet its obligations without policy conditions.
A group of lawmakers led by Reps. Dusty Johnson, R-S.D., and Stephanie Bice, R-Okla., proposed to include rescinding unspent Covid funds, canceling Biden's student debt forgiveness, cutting nonmilitary spending, imposing work requirements for food stamps and establishing a commission to study the finances of Social Security and Medicare.
"Over the last 70 days, President Biden has refused to negotiate a reasonable and sensible debt ceiling increase with you," Johnson and Bice wrote to Speaker Kevin McCarthy, R-Calif. "We know these negotiations will be incredibly difficult, and you will continue to have our full support as you work to get our fiscal house in order."