President Donald Trump said Friday that work on his border wall would start as soon as Monday, thanks to the $1.6 billion in border security funding included in the government spending bill he reluctantly signed.
"We're going to be starting the work literally on Monday, on not only some new wall — not enough, but we're working on that — but also fixing existing walls and existing fences," Trump told reporters on Friday at an event to announce the bill signing.
But Trump's claim — that the $1.6 billion triggers work starting on the wall he's promised — is false. The funds earmarked for border protection construction and improvements can be used only to repair and build previously approved fencing, according to the bill. There is $38 million in funds earmarked for their planning and design of border walls, but none for the construction of a new kind of wall like the prototypes Trump recently toured in San Diego.
The construction funding "shall only be available for operationally effective designs deployed as of the date of the Consolidated Appropriations Act, 2017 ... such as the currently deployed steel bollard designs," the bill reads, referring to last year's funding bill in early May, before Trump's border wall prototypes had even been built.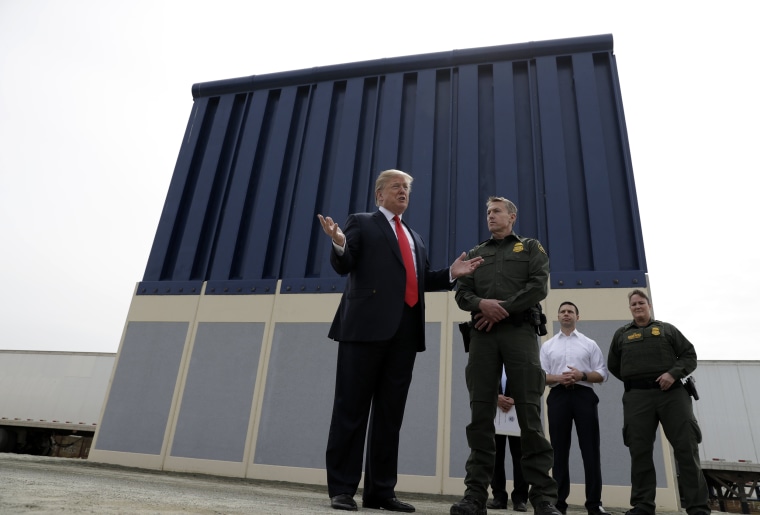 The law also specifically bars construction on a wildlife preserve that the administration previously identified as a starting point for work on a new border wall.
The president signed the funding bill hours after threatening to veto it. In remarks to the press, he complained that no one had had time to read the lengthy bill.
Trump also added that he's "not happy with $1.6 billion dollars, but it does start the wall and we will make that $1.6 billion dollars go very, very far."