LOS ANGELES — Former employees have accused Thomas Schumacher, the president and producer of Disney Theatrical Productions and the chairman of the Broadway League, of harassment and inappropriate language.
Schumacher is the head of the ultra-successful theatrical division at Disney, the arm of the studio behind family-friendly Broadway smashes "The Lion King" and "Aladdin." Its stage adaptation of "Frozen," beginning Broadway previews Thursday, is expected to become one of the blockbusters of the season.
Allegations against Schumacher, detailed in the Wall Street Journal, include harassment, inappropriate comments and compliments, and openly lewd remarks.
Bruce Williams, one former employee who spoke on the record, said he complained about ongoing harassment by Schumacher, although in the article, Disney responded by saying it had no record of the complaint.
According to the Journal, complaints by another former employee, Jane Buchanan, over inappropriate language culminated in Buchanan leaving the company with severance pay and a non-disclosure agreement.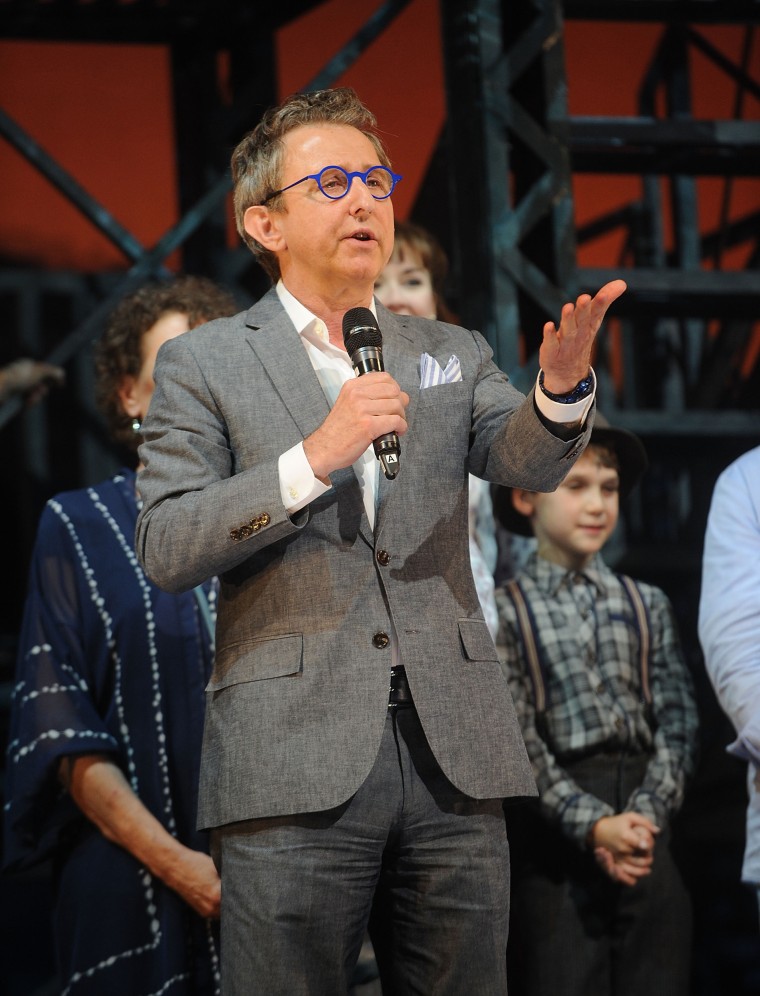 The Broadway League had no immediate comment about the allegations. Disney, DTP, and Schumacher himself did not respond to immediate requests for response.
The accusations come at a delicate time for DTP and for Schumacher. As the big-budget bet of "Frozen" arrives in New York targeting Broadway's lucrative family demographic, Schumacher himself recently took the reins as chairman of the board of the Broadway League, the trade association of theater producers, and presenters that pushes Broadway-wide initiatives and negotiates with labor unions.
Related: Women in medicine want their #MeToo
For years, Schumacher has been the leading figure at DTP, and synonymous with the studio's all-ages work on Broadway, just as John Lasseter was the best-known behind-the-scenes name associated with Disney's Pixar. Disney swiftly dealt with allegations against Lasseter after they came to light in November of last year; the executive took an immediate six-month leave of absence in their wake.
A flamboyant figure at Disney and on Broadway, Schumacher has a long history at the studio. He joined the company in 1988 and was among the top leaders to revive the flagging animation division with mega-hit, Broadway-leaning titles such as "The Little Mermaid," "Beauty and the Beast," and "The Lion King." He's been involved in the conglomerate's theater arm since its inception, in more recent years fielding a number of Broadway successes ("Aladdin") and some disappointments ("Tarzan").
Like the Disney brand itself, DTP has a global reach, spawning productions around the world and doing robust business licensing stage adaptations of its well-known properties for professional, stock, regional and amateur use.
"Frozen" remains on track to begin previews on Broadway Feb. 22.