SUTHERLAND SPRINGS, Texas — About half of the victims killed in the worst mass shooting inside a house of worship in U.S. history were children, including one who was only a year old, Texas officials said Monday.
Twenty-six people were shot dead during the Sunday massacre at First Baptist Church in Sutherland Springs, a small, tight-knit town about 30 miles outside of San Antonio. Of them, 12 to 14 were kids, according to Wilson County Sheriff Joe Tackitt.
Gallery: Two Dozen Parishioners Killed in Texas Church Shooting
Some of those children were members of a family that saw three generations — eight members of their extended family, plus an unborn child — all killed within minutes.
"We're having a hard time," Joe Holcombe, who lost children, grandchildren and great-grandchildren, told NBC News.
The rampage was the largest mass shooting in Texas history. In addition to the dead, 20 people were injured, said Freeman Martin, regional director of the state Department of Public Safety.
Martin said that the youngest victim was 18 months old and that the eldest was 77 years old. Authorities had previously said the victims were ages 5 to 72, but Martin clarified that those were the ages of hospitalized victims.
Related: Who Is Devin Kelley, the Texas Church Shooter?
Harrowing details of the massacre were starting to emerge Monday. Freeman said 23 people died inside the church, two died outside the church and one died at the hospital. Six of the injured were listed as stable or had been released, four were in serious condition and 10 were in critical condition, he said.
Authorities haven't yet confirmed the victims' identities.
Holcombe said his son, Bryan Holcombe, an associate pastor, was walking up to lead the church in prayer on Sunday when the shots rang out.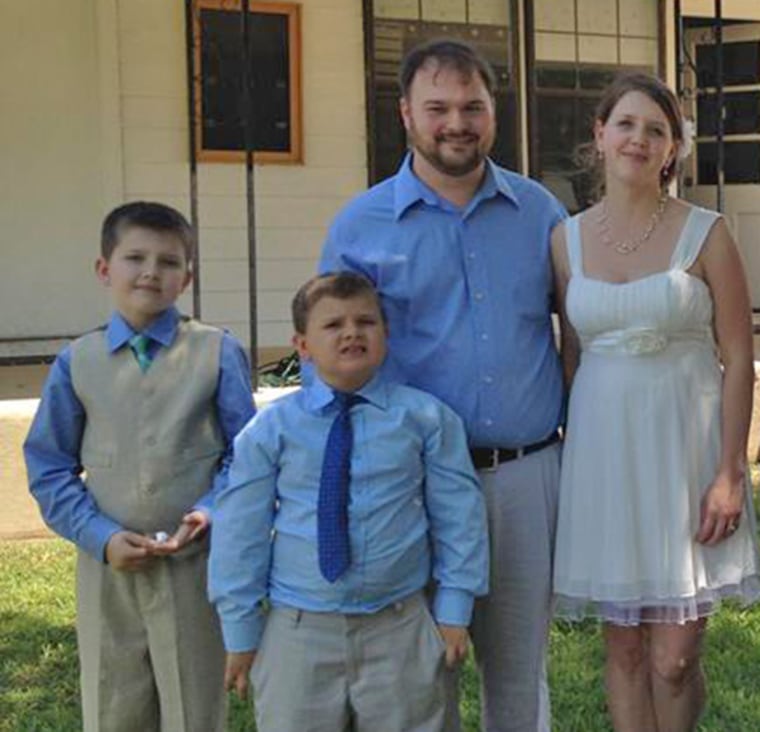 Bryan and his wife, Karla, were killed, Joe Holcombe said. So was their son Marc Daniel Holcombe.
Marc Daniel, who went by "Danny," had an infant daughter named Noah, just over a year old. She was also killed.
Another son of Bryan and Karla, John Holcombe, was grazed by shrapnel but survived. His wife, Crystal — pregnant and due in April — didn't.
Crystal had five children. Three of them, Emily, Megan and Greg, died. The two others survived.
When asked how he's coping with the loss of Bryan, Joe Holcombe responded that he'll see him in heaven.
"He's gone home," the elder Holcombe said, smiling. "We'll be together again for a long time."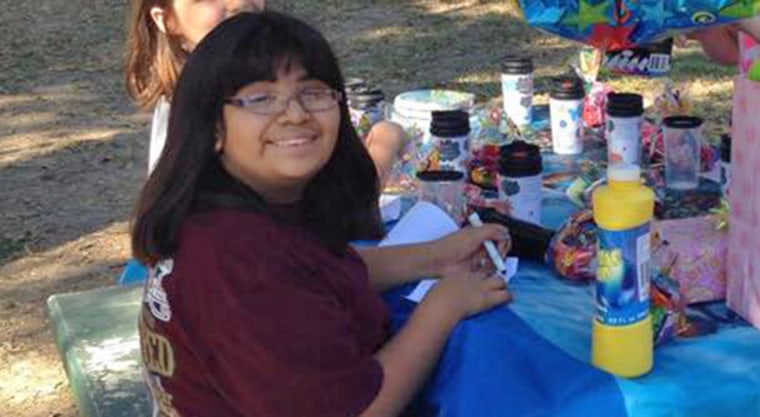 Sherri Pomeroy, the wife of First Baptist Church Pastor Frank Pomeroy, said that she and her husband were both out of town at the time of the shooting but that their 14-year-old daughter, Annabelle, was killed.
Reading a statement to reporters, Sherri Pomeroy said the "one thing that gives me a sliver of encouragement" was that Annabelle was surrounded by the church family she was so close with.
"Our church was not comprised of members or parishioners. We were a very close family. We ate together, we laughed together, we cried together, and we worshiped together," she said. "Now most of our church family is gone, our building is probably beyond repair. ... As senseless as this tragedy was, our sweet Belle would not have been able to deal with losing so much family yesterday."
Others relatives told NBC News that a woman named Joann Ward and her two daughters also died in the church.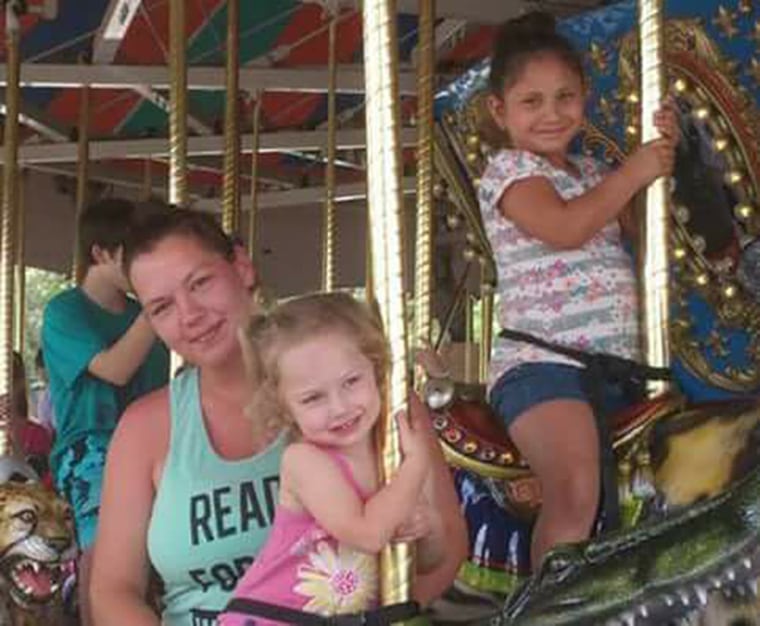 "My sister was the best mom. She would do anything for her babies. She would do anything for her family, period. She had the biggest heart," said Kelly Lookingbill, Ward's sister. "This hurts so much for all of us. Joann was a wonderful giving person, and she was taken from us way too soon."
The suspect, Devin Patrick Kelley, 26, of neighboring Comal County, began firing outside the church around 11:20 a.m. local time with an assault-type rifle and then continued shooting inside, officials said. He died of a gunshot wound after residents confronted him and pursued him in a car, they added. It wasn't clear whether he died from a self-inflicted shot or from a gunshot fired by one of the residents.
Related: Texas Church Shooting: Good Samaritan Says Stepping In Was 'Right Thing' to Do
The gunman may have been looking for his mother-in-law when he arrived at the church, investigators said Monday.
Martin said the shooting wasn't racially or religious motivated.
"The suspect's mother-in-law attended this church. She had received threatening texts from him. We can't go into details," he said.
Gabe Gutierrez and Mariana Atencio reported from Sutherland Springs. Elizabeth Chuck and Rima Abdelkader reported from New York.