James Phelps understands the challenges of feeling isolated. He said it comes from his own experience growing up gay in rural Oregon. That's why when businesses and organizations across the country began shutting down nonessential services amid the coronavirus pandemic, Phelps was worried.
As the interim executive director of Q Center, a community-based organization providing LGBTQ support and activity groups in Portland, Phelps was concerned about the in-person services many in his community had come to rely on.
"There was a point early on … where I was wondering which is more dangerous: Somebody coming to a group and potentially being exposed to a virus or somebody who is coming to the Q Center for a Narcotics Anonymous program that is keeping them sober for another day, and the risk of them starting to use again because of the isolation," Phelps said.
Once a decision was made to pause Q Center's in-person services — which range from a transgender veterans meetup group to an LGBTQ seniors chair yoga class — Phelps said he knew it was important to transition them into virtual spaces.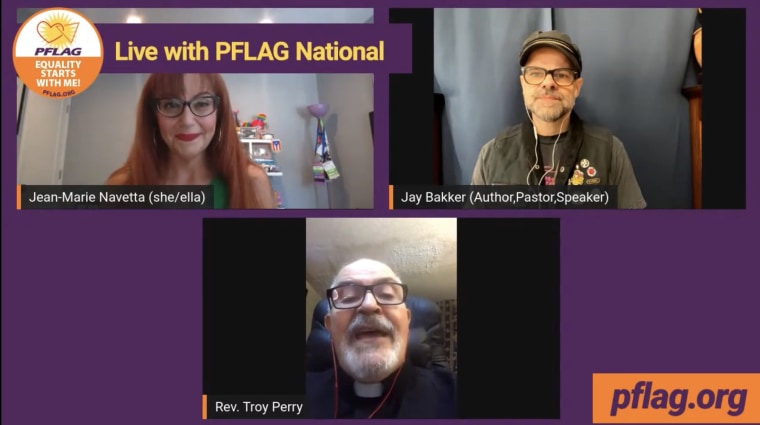 As social distancing continues in many parts of the country, many LGBTQ support groups and centers, like the Q Center, have turned to online platforms to continue their services. Though the process has come with a unique set of challenges, the move has opened up opportunities for organizations to reimagine how they can connect with those they serve.
Michael Alexander-Luz, the lead youth therapist at SunServe in Fort Lauderdale, Florida, which provides a variety of programming and support groups for LGBTQ youth and their families, said that "there was never a moment where we thought about pausing our services."
"We know that our services are life-saving for the kids and the parents that we work with," he said. "So we immediately said, 'OK, how do we do this virtually?'"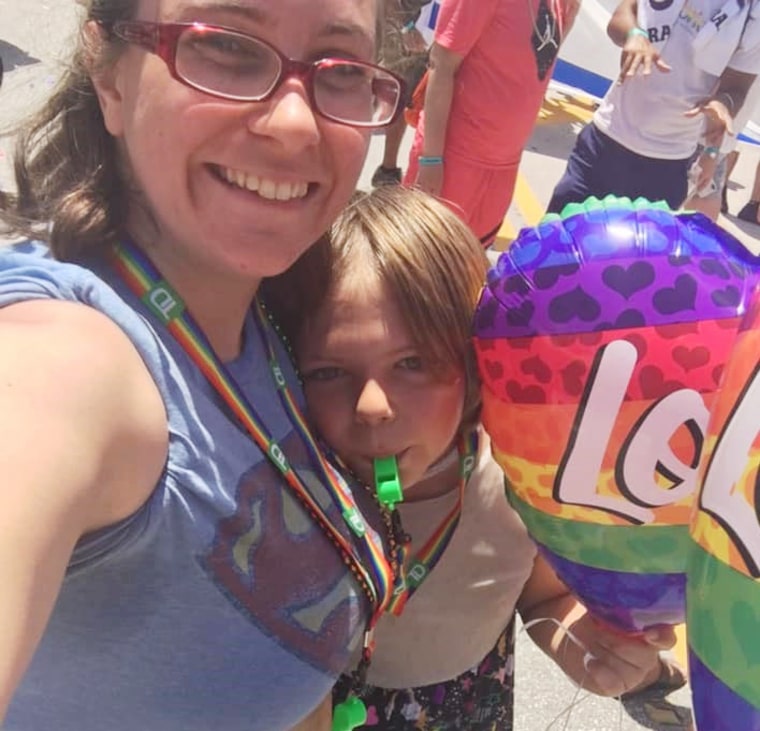 Jennifer Timmerman regularly attends one of SunServe's parent groups and said the transition from in-person meetup to video conferencing has been smooth.
"If anything, I feel like since we're sitting in our homes, we're almost more honest with each other," she said. "Even though this is the most stressful time that most of us have ever been through, you need your people. You need to be able to talk to each other, to listen to each other's stories and to just kind of lean on each other."
Kathryn Gonzales works as the operations and programs director for Out Youth in Austin, Texas, and has helped transition its LGBTQ youth programming to virtual platforms. Some of the group activities now done virtually include story times and writing workshops. This entailed not only figuring out logistics, like internet bandwidth, but also making sure that virtual sessions were as secure as possible. Since Out Youth also offers counseling services, this meant ensuring its Zoom account was HIPAA-compliant.
"Our No. 1 duty is to the safety and protection of every member of the Out Youth family," Gonzales said. "So, keeping that in mind, not only did that inspire this idea that safety meant going virtual as quickly as possible, it meant when we were virtual, we kept everyone safe."
For some organizations, finding activities that best use virtual platforms has helped make events more accessible.
Katie Wang is on the steering committee of API Equality-LA in Los Angeles, which advocates for LGBTQ Asians and Pacific Islanders and was initially surprised by the strong interest in virtual sessions. Wang has since helped facilitate virtual activities like emotional check-ins, game nights and open mic nights.
"It's always been the geographical thing of L.A. of how people are so spread out," Wang said "And so, it's hard for people to come to things in person. I think we're getting people who normally couldn't come to stuff and are getting activated and feeling like they're able to participate and get involved."
However, Wang noted for those living in situations where they feel unsupported, virtual sessions from home can create a challenge.
Jessica Baker works as the lead organizer for API Equality-LA and hopes that going virtual will be incorporated into the organization's long-term plans for community outreach and support.
"This shouldn't just be something that stops once social distancing has eased," Baker said. "A lot of queer trans Asian Pacific Islander organizations should take this as a signal that we should really increase our accessibility by continuing these virtual events and finding a way to engage our members."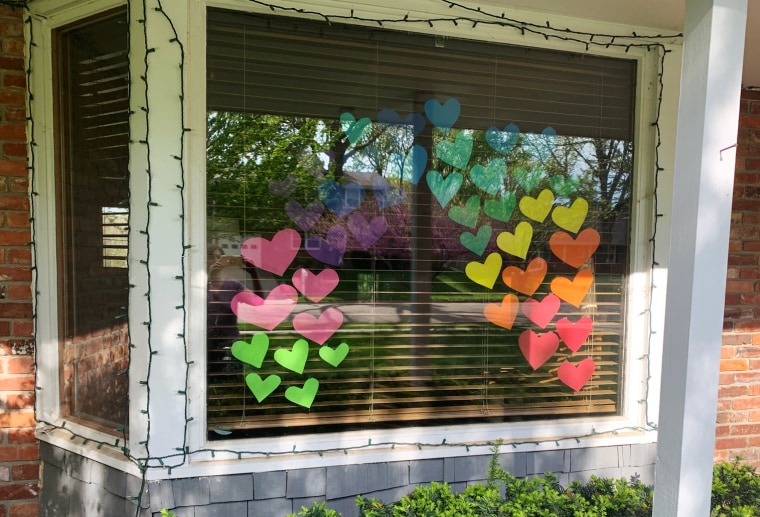 In Lincoln, Nebraska, Kristin Grosskopf also sees an opportunity to reach people that may otherwise be reluctant to attend an in-person meeting. As an active member of PFLAG Lincoln, which has been supporting the city's LGBTQ community for over 30 years, Grosskopf recently helped organize the chapter's first virtual meeting.
"I have over the years taken calls from people in more rural areas who are too far away to come here, so this will open up a huge opportunity for them," Grosskopf said.
Grosskopf also noted some people may feel too timid to attend an in-person meeting.
"I've had people tell me, 'I came to the parking lot three different times before I had the courage to actually come in the building,'" Grosskopf said. "So, Zoom will take away some of those barriers."
As the executive director of the national PFLAG organization, Brian Bond said he and his team have worked to support local chapters by launching PFLAG Connects, a program that aims to provide local groups like PFLAG Lincoln with the tools to bring the organization's LGBTQ support, education and advocacy into the digital space. This includes hosting a weekly live streaming event to help engage people on Facebook and YouTube.
"Nothing will ever replace an in-person PFLAG hug and the support you get from those individuals in that room," Bond said. "However, this is the best option right now — the safest option. It also may very well allow more doors to be opened. And honestly, just save more kids' lives and keep more families together."