As another government shutdown looms, thousands of Temporary Protected Status, or TPS, holders are mobilizing in the hopes of having their immigration status addressed in upcoming congressional negotiations.
More than 400,000 immigrants in the U.S. have been granted TPS status, a program that gives protections to people from countries "unable to handle the return of its nationals adequately" due to armed conflicts or environmental disasters. For over a decade, immigrants from 10 TPS-eligible countries have been allowed to live in the United States and work legally, and many have been in the country for decades.
But the Trump administration recently declined to extend the TPS status for 200,000 Salvadorans. It also ended TPS for Haitians, effective July 22, 2019 and Nicaraguans, effective Jan. 5, 2019. The Department of Homeland Security extended TPS for Hondurans for six months and will decide then whether to end it.
"As a community that continues to contribute to the American fabric and economy, TPS holders must be included in any immigration legislation," said Edwin Murillo, a Salvadoran TPS holder from Texas and a member of the National TPS Alliance, an organization that's leading a two-day rally in Washington D.C. ahead of Tuesday when the House of Representatives plans to vote on funding the government agencies beyond Thursday.
Edenilson Granados,35, is one of the more than 200,000 Salvadorans who lost their Temporary Protected Status, TPS, after the Trump administration declined to extend it. Presidents have done so since it was first granted in 2001 when two major earthquakes devastated the country — causing more than $2.8 billion in housing, infrastructure and agricultural losses. That's more than half of the country's annual budget. According to the US. Department of Justice, these factors "clearly resulted in a substantial, but temporary disruption of living conditions in El Salvador."
But the Trump administration stated that the conditions set off by the earthquake no longer exist, one of the factors in not extending the TPS status. Immigration and civil rights advocates strongly dispute the assessment.
"The decision to end Temporary Protection Status for over 400,000 people is not based on what is best for this country," said Martha Arevalo, executive director of CARECEN LA, the largest Central American immigrant rights organization in the country. "Unfortunately, this decision by the Trump administration is based on a racist and anti-immigrant agenda."
Recent immigration talks have revolved around finding a solution for the approximately 800,000 young people who received deportation protections under the Obama-era Deferred Action for Childhood Arrivals, or DACA, program, which Trump ended several months ago and which expires in March. In his State of the Union address, Trump proposed protection for DREAMers, the approximately 1.8 million immigrants who were brought to the United States as children, but as part of a package that included a border wall and significant changes to the country's legal immigration system.
The government shut down briefly for the first time in five years in January as the two parties could not reach agreement on several key issues including protections to DREAMers.
Now as Congress once again debates, TPS holders want a bill that gives them a pathway to permanent residency in the United States.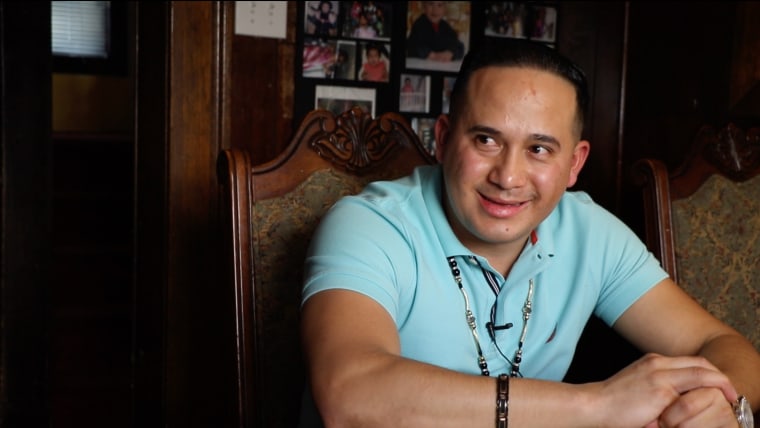 The administration's decisions on TPS leave the legal status of people like Granados in limbo. With TPS set to expire September 9, 2019, Granados' alternative to stay in the U.S. legally is a residency petition that his father, who is already a resident, requested four years ago.
This process is at least seven years long. His TPS expires next year.
"In the meantime, anything can happen. Immigration authorities can come, and then what? There's got to be another solution for TPS," Granados said.
The National TPS Alliance rally was set for Monday at 5 p.m. EST in Washington D.C. until Tuesday night as families with TPS and their advocates also meet with legislators.