One of the people killed in the massacre in Dayton, Ohio, early Sunday called the father of her two children after she was shot, he said in an emotional Facebook post.
"Babe, I just got shot in my head. I need to get to my kids," Lois L. Oglesby, 27, said in her FaceTime call to Dee Lee, the father of her children, he recounted in a post Sunday.
Oglesby was one of nine people killed when a shooter opened fire in a popular nightlife district in the city. Police said the gunman was Connor Betts, 24.
"She was letting me know she loved me and to take care of these kids," Lee wrote, adding, "I got you babe!!!!! I can't stop crying!!!!"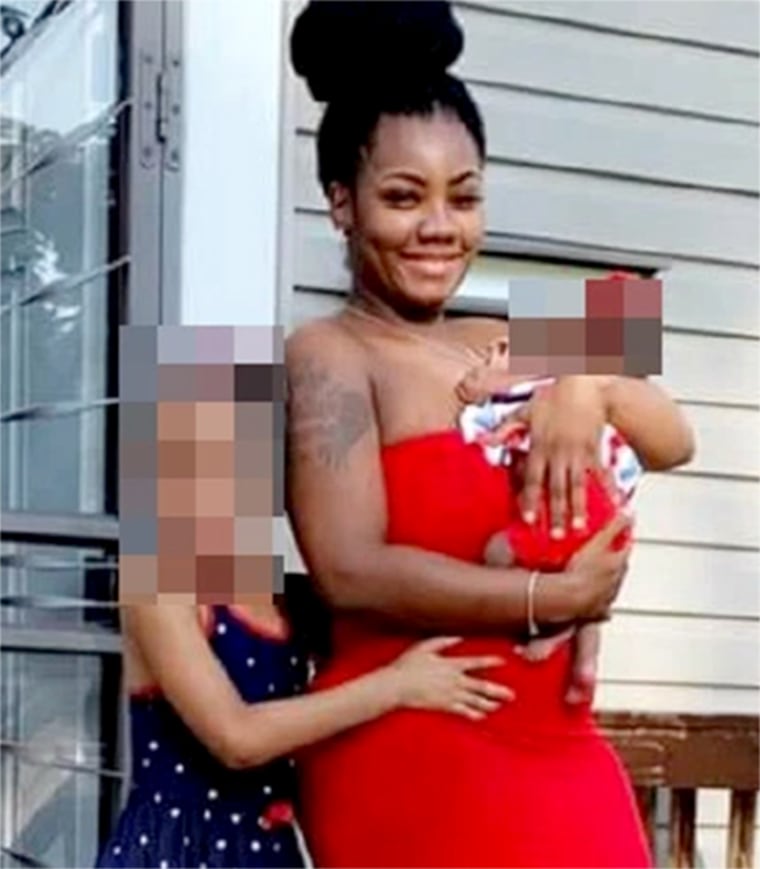 In another post, Lee wrote that as soon as he opens his eyes, "tears instantly fall."
"My girls momma gone man!! ... Don't know what to do!!" he wrote on Facebook.
Oglesby was a nursing student with two daughters, one of them an infant. She had recently been on maternity leave after welcoming her second child.
"She was a wonderful mother," her friend, Derasha Merrett, told the Dayton Daily News. "I have cried so much, I can't cry anymore."
The Miami Valley Community Action Partnership, where Oglesby's mother worked for almost 23 years, said in a Facebook post that it was collecting donations to cover funeral costs and "long-term care of the children."
Betts, 24, of Dayton, opened fire at about 1 a.m. in the heart of Dayton's popular Oregon District, sending terrified patrons seeking cover inside venues such as Ned Peppers Bar. Betts was killed by responding officers within a minute of when his first shots were fired, authorities said.
The rampage came about 13 hours after a shooter opened fire at a Walmart and near a shopping mall in El Paso, Texas, killing 22 people and injuring more than two dozen others.