LONDON — Russia has been waging an information war against the West, weaponizing fake news on social media sites in an attempt to destabilize adversaries — including the U.S.
NATO this week unveiled its latest weapon in the disinformation battleground.
Researchers at the defense alliance have developed a Facebook game that they believe can help people to be more discerning when sharing news online.
Initial reaction to the game, which is called The News Hero, appears to be muted. By Friday morning, it had received just 50 likes and one share.
"Time will show whether it's successful," said Nika Aleksejeva, a researcher at the NATO Strategic Communications Centre of Excellence, which is based in Latvia.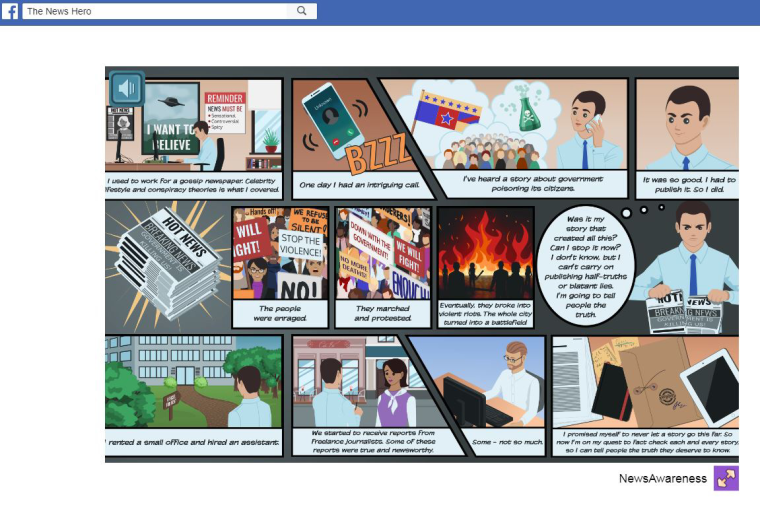 Aleksejeva devised the game and has project-managed its development. It took eight people four months to make, although she could not immediately provide a figure for how much the project cost.
Because the game was released Monday, she said her team does not have enough data to tell whether it's changing people's behavior.
"It's too early to assess anything because we haven't done enough to promote the game," she said in a telephone interview Friday.
The game asks for your email address, which you can opt out of, but to play you must give over your publicly available Facebook information. Its privacy policy says this will never be sold and is only used anonymously to measure the game's effectiveness.
After agreeing to that, clicking "Play Game" thrusts you into the role of a newspaper editor who is sent stories and must decide if they are real or fake.
Players are given tips on how to check sources and weed out sensationalist or false headlines such as: "5 MEN AND 3 WOMEN COME FORWARD ACCUSING HILLARY CLINTON OF SEXUAL MISCONDUCT."
Most examples appear to be actual headlines that have been posted to Facebook in the past, including one from a known fake-news site about a woman who trained her cat to steal jewelry from her neighbors.
Aleksejeva said she is interested in tackling all forms of fake news: from innocent errors to satire that is taken as fact.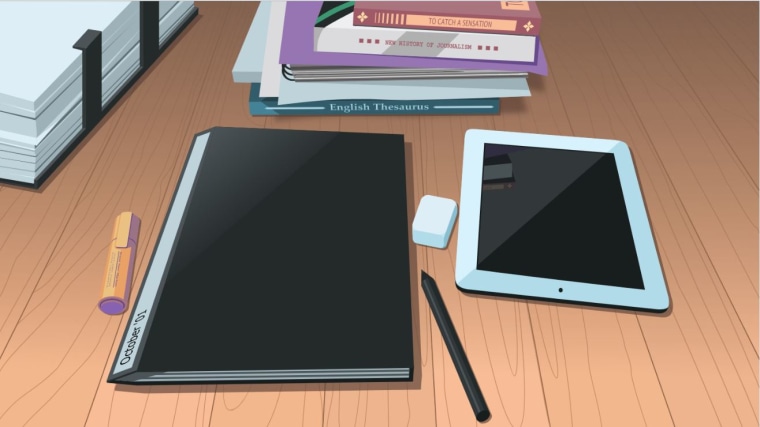 The latter was evident this week after more than 1 million people watched an interview with Democratic congressional candidate Alexandria Ocasio-Cortez that had been misleadingly edited in the name of satire — but without being labeled as such.
NATO's game is "a response to the general issue of disinformation spread," Aleksejeva said. "Russia has played a role in the trend but we've seen other players who have spread disinformation."
Chief among her concerns are the "attempts to target the national security of foreign countries, from particular adversaries."
Although Aleksejeva declined to single out Russia, the country has been the source of NATO's renewed focus since it annexed Crimea in 2014, and it is the main perpetrator when it comes to online meddling.
Russia's now-infamous Internet Research Agency had a budget of $1.2 million and fueled "information warfare" during the 2016 presidential election, according to a February indictment by special counsel Robert Mueller.
It allegedly built hundreds of social media accounts and spread fake political ads that criticized Democratic candidate Hillary Clinton.
"The Kremlin promotes conspiratorial discourse and uses disinformation to pollute the information space, increase polarization and undermine democratic debate," a report by the Center for European Policy Analysis said last April.
The News Hero is perhaps a reaction to critics who alleged the West's response to this cyber-onslaught has been sluggish and lackluster.
Sir Michael Fallon, then-Britain's defense secretary, last year urged "NATO and the West to do more to tackle the false reality promoted through Soviet-style misinformation."
Other types of fake news are financially motivated.
In December 2016, NBC News traveled to Macedonia and interviewed a teenager making thousands of dollars by publishing knowingly fake articles. Most of them criticized Clinton and then President Barack Obama while lionizing Trump. The teenager said he was acting alone and not linked to Russia.
Whatever the motive, Facebook itself has been heavily criticized for doing too little to clamp down on fake news spreading on its platform.
Aleksejeva says the release of this game is NATO trying to do its bit.
"We'd really like to see people develop a reflex that before sharing they take a look at the headline, take a look at the language," Aleksejeva said. "Is it fact or fiction?"