Rep. George Santos on Friday rejected allegations of fraud from a convicted Brazilian man who said the New York Republican was the brains behind a credit card skimming scheme in 2017.
"I'm innocent. I never did anything of criminal activity and I'm no mastermind of anything," Santos told reporters when asked about a sworn affidavit from Gustavo Ribeiro Trelha that was obtained by Politico and published Thursday. "The story's false."
Trelha pleaded guilty in 2017 to a charge of "access device fraud" in federal court in Seattle for a scam involving a card skimmer that lifted card numbers and passwords from ATMs. He served about six months in jail before he was deported back to Brazil, court records show.
According to court filings, Trelha told police at the time of his arrest that his role was to install the skimming devices and then send the information recorded to the leaders of the operation in Brazil.
In the March 7 affidavit whose recipients reportedly included the FBI and Secret Service, Trelha claimed Santos was his partner and the person who taught him how to clone ATM and credit cards and how to use skimming devices.
The Secret Service confirmed to NBC News it had received Trelha's sworn declaration, but declined further comment.
When reached for comment, an FBI spokesperson said: "In keeping with our usual practice, the FBI neither confirms nor denies, or otherwise comments, on information we may or may not receive from the public."
Santos's involvement in the ATM fraud case was first reported by CBS News.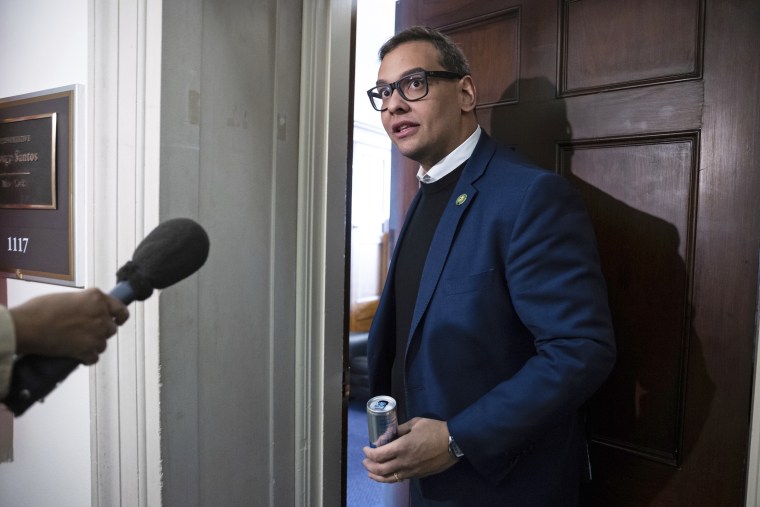 Trelha said in his affidavit that he was "coming forward today to declare that the person in charge of the crime of credit card fraud when I was arrested was George Santos," noting he'd recently seen Santos on television.
Since being elected in November, Santos has acknowledged having lied about his background, his finances are the subject of multiple law enforcement probes and he's being investigated by the House Ethics Committee.
Responding to questions about the ATM allegations, Santos said he'd been "an asset for law enforcement in Seattle. I assisted them with the case. I assisted in them bringing down a range of criminals and I'm very proud of that."
He also said he'd spoken to unidentified law enforcement Seattle on Thursday. Asked by NBC News if he'd been assured he would not be charged in the case, he said, "I didn't say that."
"I spoke to them about the case. We were going over the case yesterday. I haven't been guaranteed anything but I'm very confident I can fight this one. It's very easy," he said on Friday.
The FBI field office in Seattle said it does "not comment on the roles of informants in their investigations."
An attorney who assisted Trelha with his sworn declaration did not respond to a request for comment.