The creation of a 9/11-style commission to investigate Russian interference in the presidential election has won bipartisan support, according to a senior Democratic lawmaker.
In an interview with MSNBC's Chris Hayes, Rep. Elijah Cummings said that such a committee was necessary "to really get into how all of this happened, what was the relationship between the Trump campaign and the Russians, and try to figure out how to make sure that this does not happen again."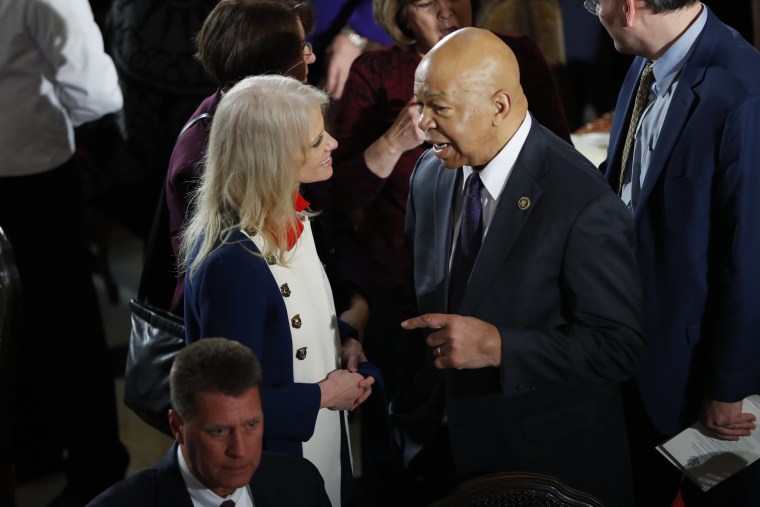 Sen. Ben Cardin, the leading Democrat on the Senate Foreign Relations Committee, has previously called for an independent commission into election meddling. Last month, Cardin and four colleagues introduced legislation to create such a body. "The American people deserve a nonpartisan, transparent, public investigation into this insidious attack on our democratic institutions," Cardin said in a statement at the time.
Cummings, the ranking member on the House Committee on Oversight and Government Reform, added that his bill to create a commission to investigate Russian hacking had secured a Republican co-sponsor.
When pressed on who that was, Cummings would only say it was "a Congressman from North Carolina" whose name would be made public Friday.
"Hopefully this is going to open the door and some Republicans will begin to join us," he added.
Cummings said that the committee should be made up of "distinguished citizens, no Congressmen, no Senators."
The 9/11 Commission was a 10-member bipartisan group of high-profile former lawmakers and officials, charged with investigating the circumstances terrorist attacks of 2001.
It interviewed 1,200 people in 10 countries, including the President George W. Bush and senior members of his administration.
It had access to highly classified material in the course of its investigation, which concluded with the publication of a 570-page report.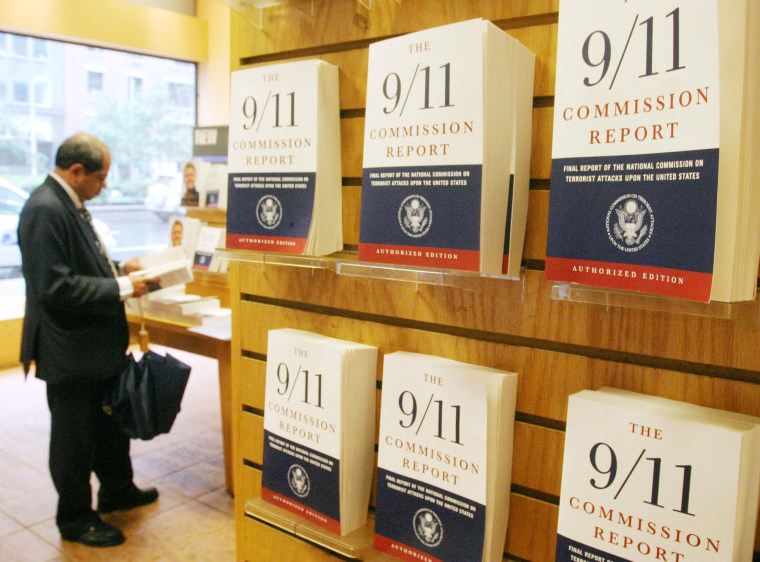 The report outlined into precise detail the events of the attacks and the circumstances surrounding them, and analyzed the failures of successive administrations and government agencies tasked with preventing them
U.S. intelligence agencies concluded that Russia conducted a covert hacking operation to undermine the U.S. election process, which evolved into an attempt to help Trump win the White House.
U.S. intelligence officials believe with "a high level of confidence" that Russian President Vladimir Putin became personally involved in the campaign to interfere in the election.
But the White House's connection with the Kremlin — and how deep it runs — remains under scrutiny, which has only ramped up this week.
Ex-National Security Adviser Mike Flynn on Monday night resigned after admitting to misleading Vice President Mike Pence and other senior administration officials about conversations he had with the Russian ambassador to the United States in December — before Trump took office.
Those phone calls included talking about the hacking-related sanctions imposed by the Obama administration against Russia for allegedly meddling in the election.
Pence went on news outlets to repeatedly back up Flynn, but the Department of Justice had warned the White House in January about the national security adviser's communications — and that he opened himself up to be the subject of Russian blackmail.
The fallout led Flynn to resign Monday at the request of Trump.
Trump frequently denied the claims about Moscow's interference, before accepting that Russian hacking did take place, but denied that it had any effect on the outcome of November's ballot.
When asked by Hayes about Trump's comments on Russia during Thursday's press conference, Cummings said: "The president left more questions to be answered."