Rep. Katie Porter, D-Calif., has taken sides in the primary for her House seat, backing state Sen. Dave Min as he jumped into the race on Wednesday.
Porter is leaving her competitive House district to run for Senate, and Min already represents much of the 47th District in his current state Senate seat.
"I endorse my friend Dave Min in his campaign for Congress and have every confidence that his campaign will ensure that California's 47th Congressional District continues to be represented by a progressive Democrat," Porter said in a statement.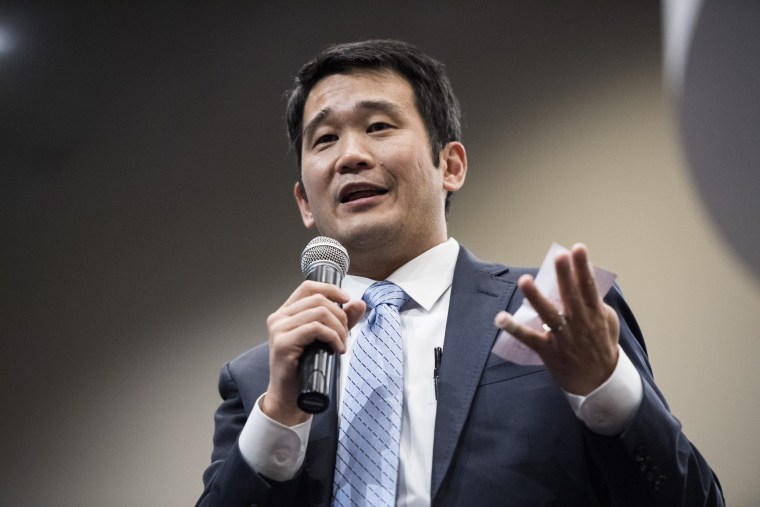 Porter also backed Min when he ran for the state Senate in 2020, even after they faced off in a bitter primary for Congress in 2018.
Former Democratic Rep. Harley Rouda has jumped into the race as well. Rouda, a former Republican, flipped a neighboring GOP-leaning House seat in 2018 but lost re-election in 2020.
Republican Scott Baugh, a former assemblyman and the former chairman of the Orange County GOP, is also running for the seat after losing to Porter by 3 percentage points in 2022. President Joe Biden would have won the district by 11 points had the new congressional map been in place in 2020, per Daily Kos Elections.
In California, candidates from all parties compete on the same primary ballot and the top two vote-getters advance to the general election, regardless of party affiliation.