A 52-year-old man will likely spend the rest of his life in prison for fatally shooting a bar patron in Kansas and wounding two others after allegedly using racial slurs in a case that has also resulted in federal hate crime charges.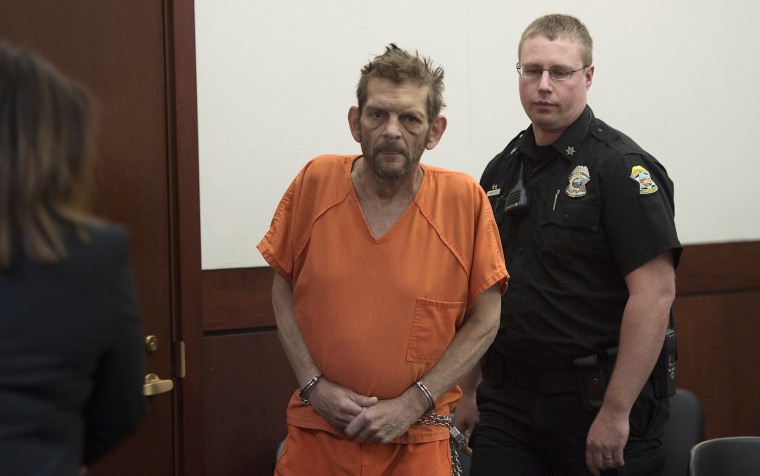 Johnson County District Court Judge J. Charles Droege sentenced Adam Purinton to life, 50 years without the possibility of parole, on the state charge of premeditated first-degree murder in the death of 32-year-old Srinivas Kuchibhotla, according to the Johnson County District Attorney's Office. He still faces federal hate crime charges.
Kuchibhotla was an Indian national who worked as an aviation systems engineer and programs manager at GPS maker Garmin.
Purinton also received 165 months on each of two counts of attempted premeditated first-degree murder, the district attorney's office said in a statement. Purinton pleaded guilty to the three charges in March. All counts are to run consecutive to one another, the district attorney's office said.
Those charges stemmed from Purinton shooting and wounding Kuchibhotla's friend Alok Madasani, also from India, and Ian Grillot, who tried to intervene during the shooting at Austins Bar and Grill in Olathe, Kansas, last February.
Purinton is accused of opening fire after using "racial slurs" and yelling "get out of my country," The AP and Kansas City Star have reported.
Kuchibhotla's wife, who is from India, did not attend Friday's sentencing, but issued a statement through a spokesperson.
"Today's sentencing in the murder of my husband will not bring back my Srinu, but it sends a strong message that hate is never acceptable," Sunayana Dumala said.
Purinton's defense attorney on the state charges did not immediately return an email requesting comment.
Dumala also submitted a statement read into the court record in which she described the night of her husband's murder and the knock at the front door by police that brought her the life-changing news on Feb. 22, 2017.
"They asked me to sit and I just sat on the stairs nearby eagerly waiting to hear about him," Dumala wrote, according to a copy of the statement provided by her spokesperson. "They asked me my name, Srinu's name and his DOB. Then they said something which shook me to core and left me breathless. I could not believe what I heard and I prayed that they take their words back, that my husband was alive and not dead."
Dumala, who met Kuchibhotla while applying to universities in the U.S., described her husband as the love of her life, a true friend, her biggest support system.
They dated for six years, married in October 2012, and moved to Olathe, Kansas, in January 2014, Dumala said.
"We had plans to grow our family and raising kids and were leading normal happy life," she said. "However, our dreams turned short because of one person."
Dumala said in the statement that she learned from police the day after the shooting that it was racially motivated.
"In the few minutes that you have seen Srinu you built so much hatred for him that you decided he did not deserve to live," she said. "What harm did he do to you that you grew so much animosity towards him? He was only enjoying a glass of beer with his friend. I wish you had the ability to see beyond my husband's skin color and the beautiful and kind-hearted person underneath it."
Since her husband's death, Dumala has been active in spreading awareness of hate crimes.
She has launched a social media campaign entitled "Forever Welcome," with the goal of helping to ensure the U.S. is a safe place for current and future immigrant generations to pursue their dreams. Dumala also organized a peace walk in honor of her husband and participated in a panel on hate crimes.
In January, Dumala attended the State of the Union as a guest of Rep. Kevin Yoder, R-Kan., who helped her with visa issues following her husband's death.
Purinton, meanwhile, served notice in April about his intent to change his plea on the federal charges, according to the electronic court docket, in a case that carries a possible death sentence.
He is next scheduled to appear in court on the morning of May 21.
Follow NBC Asian America on Facebook, Twitter, Instagram and Tumblr.