The list of the people still "not located" in the wake of the deadly Maui wildfires begins, in alphabetical order, with Fred Abad, Louise Abihai and Kristell Acacia. 
Nearly 800 names later, the final entry posted as of Monday afternoon on a Google spreadsheet created by Maui resident Ellie Erickson — which has become one of the island's most visited and most heartbreaking clearinghouses of information — is Richard Zubaty.
Maui County Mayor Richard Bissen said in Instagram and Facebook updates posted overnight that, in addition to the 114 people confirmed dead as a result of the blazes, there are now 850 people unaccounted for.
It was the first official number of missing persons released by the authorities since the inferno that reduced a large swath of Maui to ashes erupted on Aug. 8. And the number emerged after the FBI combed through various databases and lists like Erickson's that are hurriedly being compiled by local relief groups and volunteers.
The wildfires that scorched Maui were the deadliest in modern U.S. history and sparked an exodus of tourists as many locals, fearful of losing their ancestral homes, tried to find shelter on their home island.
The inferno also prompted members of the Maui diaspora — like 27-year-old Sydnie Lynn Ouano-Faias, who left Maui when she was 10 and now lives in Washington state — to pack her bags and return home.
Ouano-Faias said she bought a plane ticket for Maui when she realized her father, Jay Ouano, was missing. She said she called all the hospitals, shelters and jails and even posted about her father on TikTok in hopes that someone might report seeing him.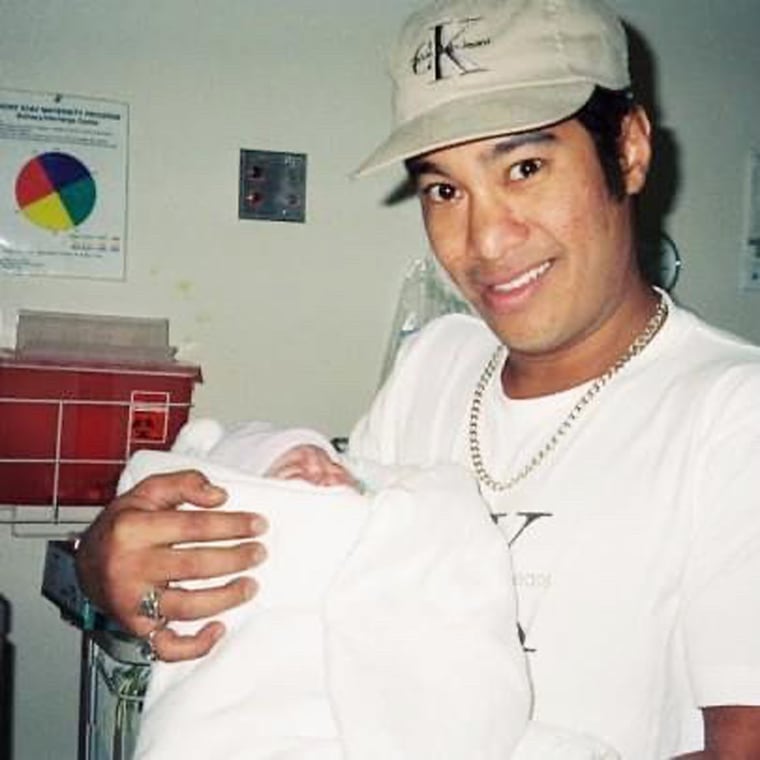 But before she boarded the plane, Ouano-Faias said she got a call on Sunday from the Red Cross saying that her father had been found. Soon afterward she was chatting with him via a video call.
"I'm very overwhelmed with happiness and relief; I cried the whole time I video-chatted him," Ouano-Faias said. "I'm going home to see my dad, not bury him."
For others, the search for missing loved ones continues.
"I never thought that I would have to come home for something like this," said Kuulei Barut, who flew into Hawaii from Pennsylvania to help look for her brother, 28-year-old Po'omaika'i Estores-Losano.
Estores-Losano lived along Lahainaluna Road, one of the areas destroyed by the Maui fires, and has not been heard from since he spoke with his grandmother by phone on Aug. 8 at 9 a.m.
"I'm trying to play like positive scenarios that could lead to him still coming home to us alive," the missing man's mother, Leona Castillo, said. "But with not hearing from him for so long, like, how do you hold on to that hope?"
Estores-Losano's two children, ages 5 and 6, who escaped with their mother, have begun to ask about their father.
Castillo said her grandson recently asked her, "If my daddy lived in Lahaina and Lahaina burned down, then where is my daddy?"
"We just got quiet," she said.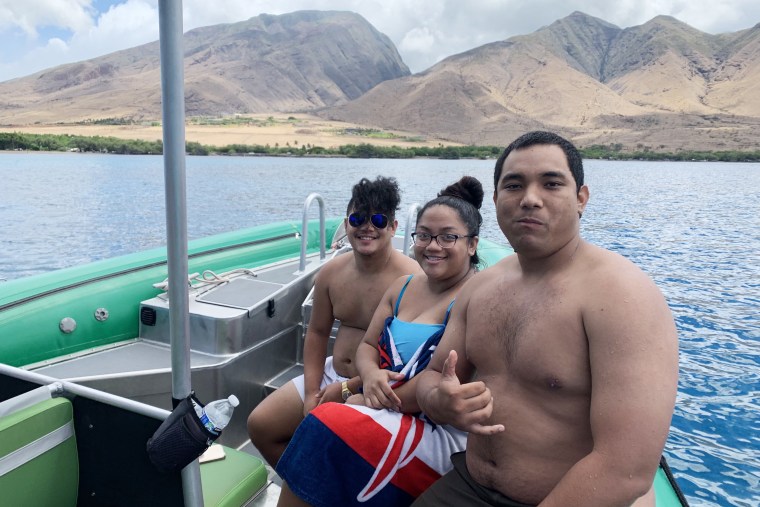 Eighty-five percent of the disaster area has been searched with "no new positive identifications of the deceased," according to an update provided by Maui County's Saturday evening.
But Castillo said they will cling to hope until the entire disaster area has been searched.
"His ohana (family) is looking for him and we haven't stopped," Castillo said. "We're not gonna stop until we hear anything."
It was this dogged refusal to give up that prompted Erickson to find a better way to search for the missing.
Erickson, 27, who lives in the central Maui community of Kihei, said she found herself initially stymied as she searched for a 65-year-old friend who lived alone in the now almost completely destroyed city of Lahaina.
Eventually, Erickson found her friend when she went on Facebook and stumbled across someone else looking for the same person. But the experience, she said, made her realize that this was not an efficient way for people to share information on survivors and victims.
So Erickson started a Google spreadsheet and invited people to add names of those who had been found and the names of people still unaccounted for.
The names began piling up fast. In fact, the sheet grew so quickly that Erickson had to restrict editing access to a group of volunteers, some from as far away as Australia, who helped her organize the flood of information pouring in. 
One of the volunteers, Erickson said, helped create a Google form that people could fill out to have their loved one's information automatically posted to the sheet. That form can be found on the team's Facebook page.
Several more volunteers are now working to turn the sheet into a website and an app that could be used in future disasters, Erickson said.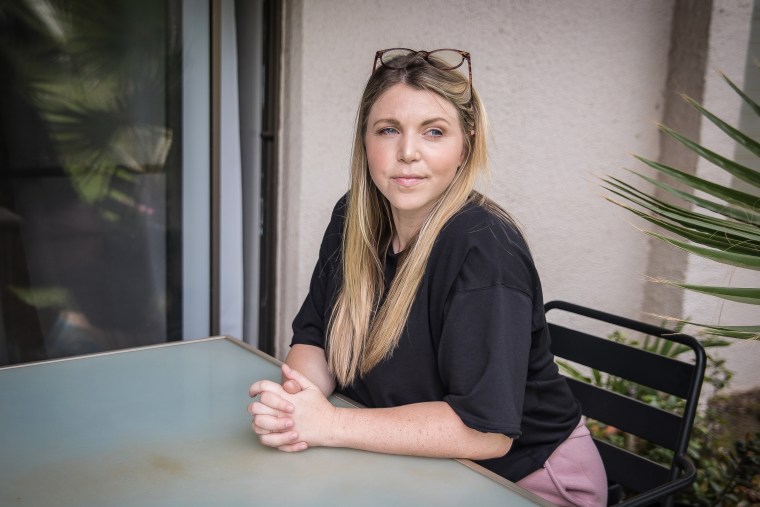 As of Monday, the list of entries on the sheet had grown to about 6,000, including their figure of 799 still unaccounted for as of Monday, Erickson said.
It has also provided a measure of solace to the community, she said.
"Everybody in the group is doing the work they're doing because it helps them feel that they're giving back," Erickson said. "A lot of volunteers are struggling with [their] own grief and in helping others they haven't been able to process those emotions fully."
Erickson's team gets most of its information from Facebook posts sharing details of missing loved ones. The volunteers also glean information from social media searches, news reports, and a network of relief center volunteers who share information about people they've identified as alive.
Some team members also reach out to individuals searching for loved ones, Erickson said.
Meanwhile, Maui County officials posted a video to the county's Facebook and Instagram pages with directions of how local residents can submit a DNA sample and hopefully identify some of the remains.
"DNA is a critical tool in doing those comparisons and identifications," Julie French of ANDE, a company specializing in rapid DNA analysis, said in the video.
But researchers and forensics experts have already warned that it could take months and even years to identify the victims of a destructive force like a wildfire. And some victims might not ever be identified, making an accurate count of the death toll all but impossible, they said.
In addition, finding missing or dead homeless residents is especially tricky because they do not always carry cellphones or have dedicated groups of people checking in on them. 
Amid the ever-growing sadness, Keyiro Fuentes' family held a 15th birthday party for him. But the guest of honor was not there.
Keyiro's body was found in the ruins of Lahaina, in what had been his bedroom, his family said.
"Now he's looking down from heaven," his mother, Luz, said in Spanish.