Los Angeles County prosecutors are preparing to tackle Hollywood's growing tide of sexual misconduct accusations with a new task force.
The group of veteran sex crimes prosecutors will "ensure a uniformed approach to the legal review and possible prosecution of any case that meets both the legal and factual standards for criminal prosecution," Jackie Lacey, the Los Angeles County district attorney, said in a statement Thursday.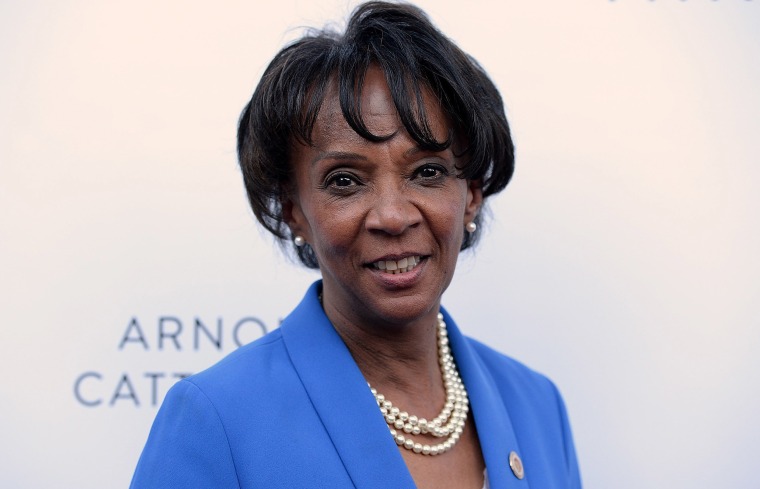 She said her office has been in contact with the Los Angeles and Beverly Hills police departments, but has yet to receive cases warranting criminal charges.
The task force's inception comes as another high-profile actor and comedian — Louis C.K. — was accused by five women of sexual misconduct. The New York Times published its report Thursday, which said the "Louie" star masturbated in front of some of the women in 2002.
Related: Since Weinstein, Here's a Growing List of Men Accused of Sexual Misconduct
A publicist for Louis C.K. told The Times that the Emmy winner was "not going to answer any questions." But before the newspaper published its report, the New York premiere of his new film, "I Love You, Daddy," was canceled.
Two of the women told The Times they decided not to go to police because they were unsure what they say he did was a crime. NBC News has not verified the allegations. It is not immediately clear if any of the allegations against Louis C.K. took place in Los Angeles.
Meanwhile, authorities are investigating whether there is enough evidence in other alleged cases of sexual misconduct.
Police in New York said last week that they believe a rape allegation is "credible" against once-powerful film producer Harvey Weinstein, who has seen more than 85 women accuse him of sexual misconduct over the past three decades. He has not been charged.
"Boardwalk Empire" actress Paz de la Huerta publicly accused Weinstein of raping her twice in 2010. NBC News also confirmed there are at least four sexual misconduct or sexual assault investigations related to Weinstein underway in the Los Angeles area.
Related: Could Harvey Weinstein Face Criminal Charges?
Weinstein denied the claims through a spokesperson, who said that "any allegations of nonconsensual sex are unequivocally denied by Mr. Weinstein."
Los Angeles police are also investigating cases involving other people in the entertainment industry, including a sexual assault allegation against talent agent Adam Venit made by actor Terry Crews and one against actor Ed Westwick filed by actress Kristine Cohen.
Venit's talent agency did not respond to a request for comment from NBC News.
Westwick tweeted Thursday that he is cooperating with authorities but called any allegations against him "provably untrue social media claims."